In Tex Perkins' autobiography 'Tex', accidental success is a recurring theme.
It therefore comes as no surprise to learn that Tex's debut as an author was also unintentional.
When approached by writer Stuart Coupe with the idea of tell-all rock bio, Tex presumed that his role in the project would be playing the starring part. "When Stuart approached me about doing a book, I assumed that he was going to write it and he was going to interview a whole lot of people about me," Tex says.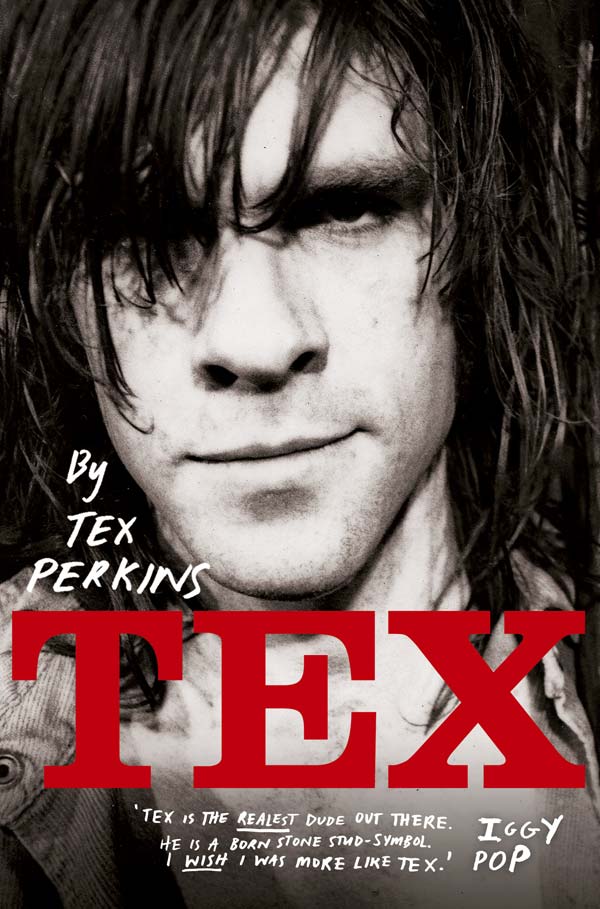 "Then when he presented his first draft to me it was written as if he was me, from my perspective, and I was shocked. As talented as Stuart is, it just didn't sound like me… so I realised that basically I had to take it over. You know, if a book's going to be written from my perspective, it actually has to be literally written from my perspective," he says with a laugh.
An accomplished songwriter, Tex is no stranger to composing a story and after nutting out which stories might be worth telling, he discovered a surprising satisfaction in penning his memoir. "I have to say, once I actually got my two fingers on the keyboard – one on each hand – I thoroughly enjoyed the whole process.
"It was really about remembering and once you start getting it down on a page and constructing it into paragraphs and a story, your memory banks start to open up, and I found that a really surprising and interesting thing in itself."
Tex's autobiography tells the story of skinny Gregory Perkins, a young lad who after stumbling into the Brisbane punk-rock scene, went on to become an Aussie rock icon.
A little confronting as well as heartfelt and laugh-out-loud funny, 'Tex' lays bare an extraordinary life played out on the road, on stage and on the edge. "Jimmy Barnes was a bit of an inspiration, because as great as Jimmy's 'Working Class Boy' book is, it's very heavy going.
Click here to read scenestr's review of 'Tex'.
"I wanted my book to be the complete opposite. I wanted it to be a fun read. So even though it might deal with some heavy issues, if I couldn't come at it with a sense of humour and a fresh angle, then it just didn't get into the book. And I think personally that's how I deal with everything. Tragedy plus distance equals humour, and you've got to have a laugh."
Whether conducting The Bumhead Orchestra or ending Thug gigs with mock brawls, Tex's flair for drama is a common theme throughout the book. "Before I actually got on stage with bands, I had no real musical talent or training towards being on stage at all, but I did have a tendency towards performance, but more practical jokes and pranks."
Tex's penchant for theatrical performance will be on show on his upcoming book tour, where he will turn storyteller and read excerpts. "I've noticed that certain chapters are going to lend themselves well to being performed with a little bit of animated style from me. It won't be flat, lifeless reading.
"I'm pretty sure I'll be reading from the first chapter 'Just Like Altamont', and probably the third chapter 'Welcome To My Nightmare' about how I came to have $20 as 13-year old to go and buy my first LP."
Already versed in the musical-meets-narrative style of performance after starring as Johnny Cash in 'The Man in Black', Tex is tossing up the idea of developing a show based on his memoir. "If the book readings go well, I might put a show together where I select 12 chapters and then put music or songs that connect with those chapters after them."
Tex Perkins hosts 'An Evening With Tex Perkins' at The Greek Club (Brisbane) 9 August. One of his bands, Tex, Don & Charlie, is touring nationally from 22 August, 2017.