Kansas' own wayward sons Moreland & Arbuckle have risen above the noise and confusion to become a prominent force in the world of gritty, blues rock.
Moreland & Arbuckle will embark on their debut Australian tour off the back of their latest album release, 2016's 'Promised Land Or Bust'.
Vocalist and blues harpist, Dustin Arbuckle says the band is keen to check out the country they've heard so much about. "It is out first time and we're happy to hear that folks are excited because we are too," Dustin says.
"We've been hearing great things about the audiences in Australia for a long time from many of our friends who have toured down there and say that you guys really like to rock and have a good time. So we're feeling very optimistic about a fun tour.
"All I've ever heard from people about Australia is how much fun it is to play down there, how much fun the crowds are and how cool the vibe of the country is.
"A buddy of mine I was telling about the tour said: 'Well, anyone I've ever known who's ever visited Australia didn't want to come back home'. They wanted to stay. Here's hoping we have that good an experience."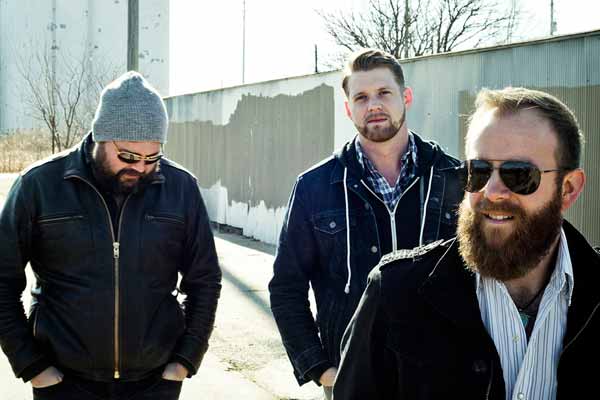 Released in May last year, 'Promised Land Or Bust' is the band's sixth studio album and Dustin says the songs, especially hit single 'Mean & Evil', have gone down well with audiences so far. "Generally, crowds seem to dig most of the tunes from the new record quite a lot," he says.
"Pretty much everything we play regularly from the record always seems to get a relative response at the live shows, so that's been great.
"It was really encouraging before we even recorded the record because several of the tunes we'd been playing live for awhile before we recorded them, and that's part of how you know you got a winner, is if it goes down well with the crowd."
Moreland & Arbuckle have earned a credible reputation as a formidable live unit, performing high-impact sets of gritty blues rock with the rabid energy of a punk show. "That's really what we try to deliver; energy has always been a big part of what we do and it's a big thing for us to hope that the crowd's having as much fun as we are.
"We figure that if we feel what we're doing and we're delivering that energy, hopefully it transfers to the crowd and they feel it, and go with it as well."
Hailing from Wichita, Kansas in the heartland of Midwest America, Moreland & Arbuckle play a style of blues rock more commonly associated with the South, Sun Records and the 'Nashville sound'.
Asked whether there is such a thing as the 'Kansas sound', Dustin's reply reveals much about the patchwork of influences that have helped craft Moreland & Arbuckle's own style. "If there is, it's maybe kind of a melting pot, cross-genre kind of thing, because we're right in the middle of the country, so over the years all sorts of different, regional, musical influences have all crossed up here.
"That's the thing: if you think about the bands from this region that have made noise over the years, there really isn't one specific kind of thing. So maybe I think it's that ability and that desire to incorporate a lot of different influences into our music."
Moreland & Arbuckle Shows
Sat 18 Feb - Holler Roots Music Festival (Melbourne)
Sun 19 Feb - Spotted Mallard (Melbourne)
Mon 20 Feb - Prince Bandroom (Melbourne)
Wed 22 Feb - Stag & Hunter (Newcastle)
Thu 23 Feb - Black Bear Lodge (Brisbane)Fri 24 Feb - Soundlounge (Gold Coast)
Sat 25 Feb - The Basement (Sydney)
Sun 26 Feb - The Brass Monkey (Sydney)