After cancelling the New Zealand leg of their tour due to travel mishaps, English band Asking Alexandria kept their promise to us Aussies and arrived (8 April) with their new lead singer (for his first time in Australia), Denis Stoff on time.
Stoff was welcomed by adoring fans with wide-open arms; his performance was strong and left no doubt he's here to stay with AA.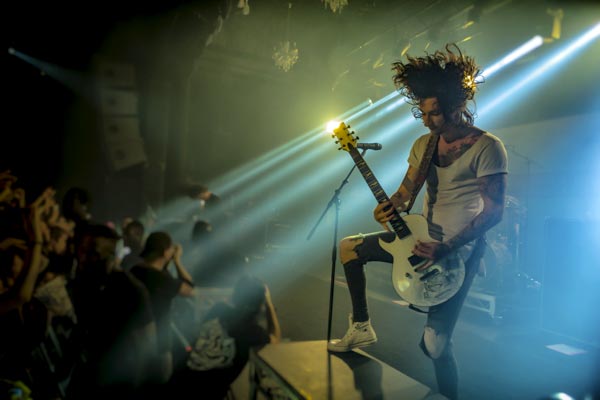 Asking Alexandria - Image © Carl Neumann
With a mix of new and old songs from each of their four albums, Asking Alexandria gave it everything they had for the entirety of their hour-and-15-minute set while hardcore punters precipitated with frenzied circle pits.
Click here for more photos.
For the second night in Melbourne (8 April), after an under-18 show the night before, Sydney band, Buried In Verona, opened the evening with a confidently mature set of metalcore. Not long into the set, the already packed house raised their fists, while the pit ignited, paving the way for what was destined to be an intense night of hard-arse metal music.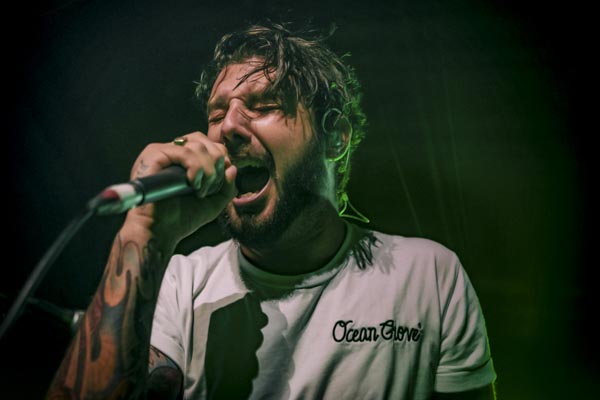 Buried In Verona - Image © Carl Neumann
No sooner had the dust fallen from the venue's ceiling to the floor, it was kicked up again like a snowstorm blizzard as America's Blessthefall's lead vocalist, Beau Bokan, sprayed the crowd with beer before launching into an unstoppable set of screamo-metalcore.
Blessthefall - Image © Carl Neumann
Asking Alexandria Set List
I Won't Give InRun FreeThe Death Of MeLet It SleepClosureBreathlessA Lesson Never LearnedTo The StageThe BlackUndividedNot The American AverageA ProphecyEncore:The Final Episode (Let's Change the Channel)
Asking Alexandria - Image © Carl Neumann