From the moment Angus & Julia Stone stepped out on stage (Thebarton Theatre in Adelaide, 28 September) they were here to impress.
Within the first song Julia pulled out the trumpet; her and her brother wowing the sold-out theatre with their relaxed and earthy nature.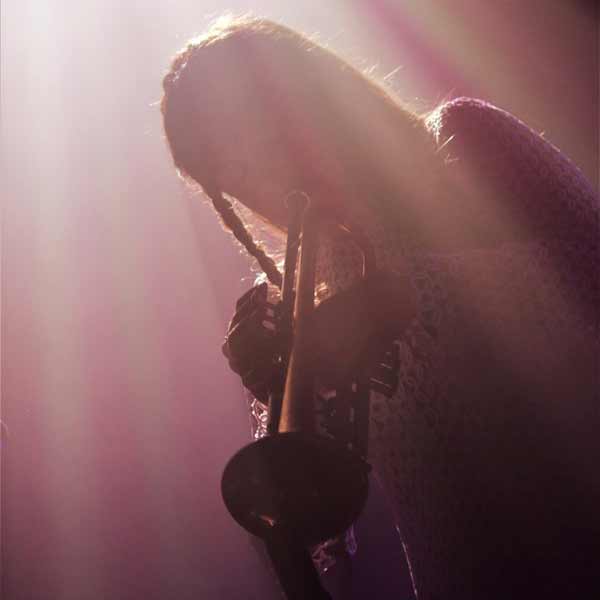 Image © Erin Eustace
Several hits from their new album 'Snow' were played up top including 'Chateau', 'Bloodhound', and 'My House Your House'. Followed by 'Wherever You Are', with a wonderful country style harmonica interlude by Angus.
Each new song was introduced as a love song, with Julia later admitting that "apparently I don't know how to write about anything else". The brother and sister duo, seemingly so awkward when speaking, were completely at ease whenever the music was playing.
As well as the harmonica, several other instruments were featured throughout. The tambourine was almost like an extension of Julia's arm and an amazing banjo and trumpet duel also took place, something you definitely don't see every day.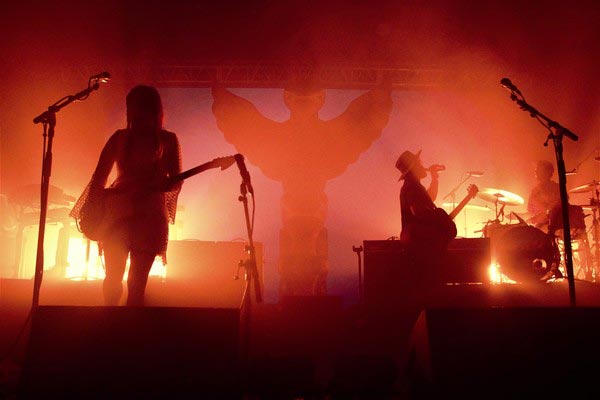 Image © Erin Eustace
The bright, red lights and eerily-haunting screen projections were mesmerising and perfectly matched the earthy vibes coming from the pair. The feeling of the warmth of campfire flames on your face was only enticed further as they moved further into the set.
Instead of just watching the people on stage play their instruments (flawlessly I might add), you found yourself thinking about the deeper things; it was so much bigger than just those of us in the room. Memories and feelings could not be escaped.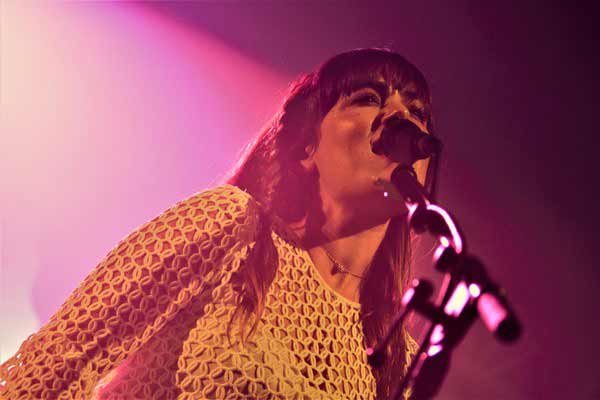 Image © Erin Eustace
They closed the night with 'Snow' accompanied by a snow machine, just another magical part of nature; which coated the boys' hats in white flakes. Before being called back out to the stage once more, with an incredibly overwhelming encore call.
They reappeared and played another three songs, finally closing the night with a track called 'Soldier', from their 2007 album 'A Book Like This'. A perfectly melancholic ending to a very though-provoking concert.
Click here for more photos.