Tucked behind a charming Queenslander home in West End, a backyard gig is revolutionising the live music scene in Brisbane.
The monthly-run Garden Sessions consistently boasts an impressive line-up of acoustic artists, who perform among the cosy surrounds of quilts, cushions, lanterns and fairy lights. The novelty of listening to live music while lounging on the lawn by sunset proved the perfect atmosphere for musicians Sean Fitzgerald, Nicole Cross, and Will Anderson on Saturday night (6 August).
Having only recently settled in Australia and swiftly recording an EP, England-born Sean Fitzgerald immediately silenced the crowd with his mesmerising vocals. Listeners swayed in synchronisation like waves in the ocean as he carried the audience through an assorted track list of awe-inspiring guitar plucking and complicated percussion techniques that rivalled the talents of Andy McKee.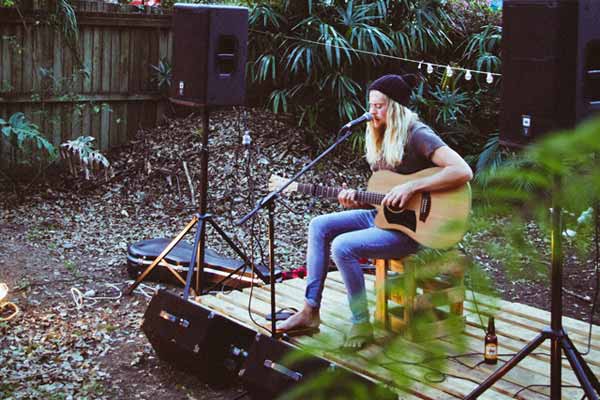 Sean Fitzgerald - image © Jade Watt
North Queensland born and bred Nicole Cross was next and brought an undeniable charm to the stage. Weaving witty banter and anecdotes into her set, Nicole structured her track list in chronological order of her life, making an effort to connect with the crowd as she told personal stories through her music.
Her clever compositions scream of wanderlust, brimming with emotion ranging from nostalgia, confusion, gratification and anger. The crowd was visibly captivated by her raw vocals, as deep and rich as the red wine she sipped between songs.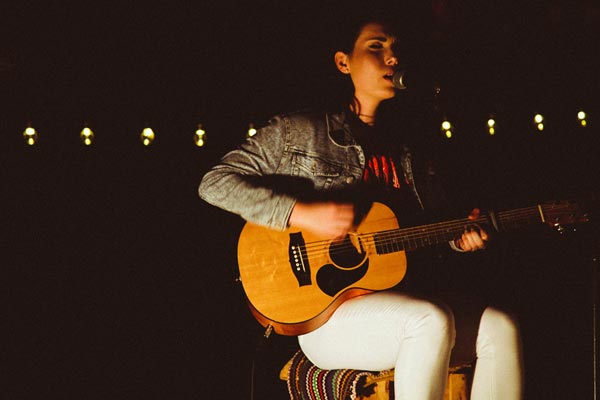 Nicole Cross - image © Jade Watt
Will Anderson was a fitting closing act for Garden Sessions, bringing the crowd to life with his jaw-dropping talent and warm singing voice. The Mackay-based musician conquered four instruments on stage, fiercely strumming the guitar (and breaking two strings!) while playing percussion via foot pedal, plus the didgeridoo and the harmonica.
His set consisted predominately of covers, where each track was broken down and rejuvenated with his iconic musical sound and unique arranging abilities. The audience was delighted by his cleverly-selected song list, many dancing and clapping throughout the entire performance.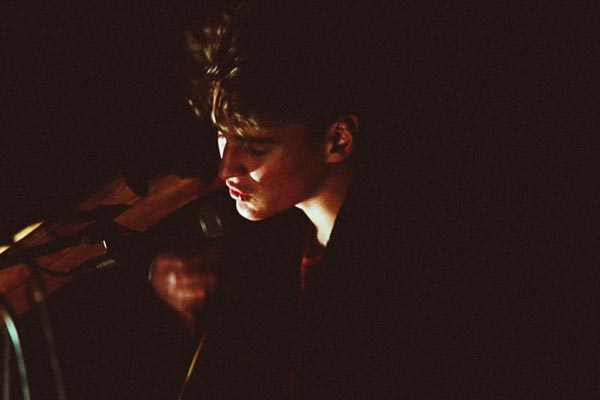 Will Anderson - image © Jade Watt
With the next Garden Sessions set for Saturday 17 September, I encourage all supporters of independent musicians and avid fans of acoustic tunes to swing by and revel in the backyard vibes. Sipping mulled wine in an intimate set-up surrounded by musically-likeminded people will truly transform your perspective of how magical live music can be.