It's not always easy to manage the daylight slot in an afternoon to evening concert event, however The Superjesus did a good job of warming up the growing crowd on the green at Sirromet Winery on Sunday afternoon (13 March).
Although south-east Queensland's run of recent rain resulted in some carpark issues at the venue, with some patrons having to bus in from nearby Capalaba, the weather didn't dampen spirits, and by the time the concerts began blue sky was visible once again.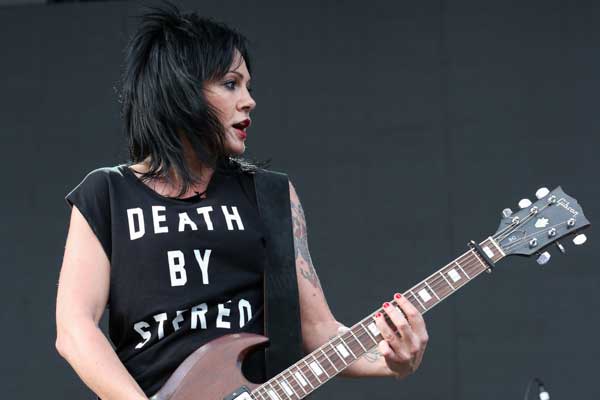 The Superjesus - Image © Karen Hutt
The Superjesus played their hits from the '90s and '00s and showcased their excellent new single, 'St Peters Lane'. They toured last year with Baby Animals on the 'She Who Rocks' Australian tour.
Click here for more photos.
Baby Animals have a long association with Bryan Adams, having supported him on his European tour as far back as 1991. The complicated rhythms and intricacies of 'Rush You' may have slightly defeated them early on in the set, but after a cover of Bowie's 'Star Man', they hit their stride and thumped out 'One Word' flawlessly to get much of the audience up and singing along.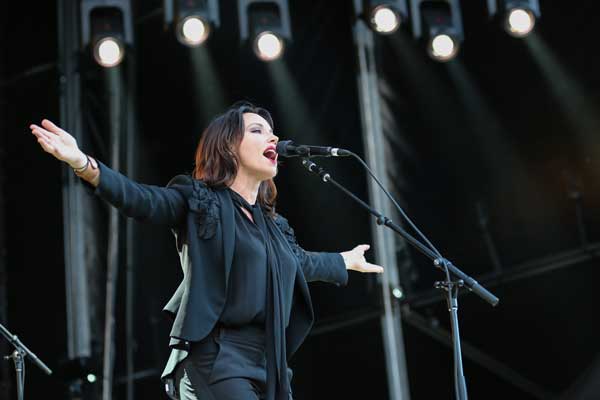 Baby Animals - Image © Karen Hutt
They played some newer material from the 2013 album 'This Is Not The End' and finished their set strongly with a great rendition of their first single, 'Early Warning'.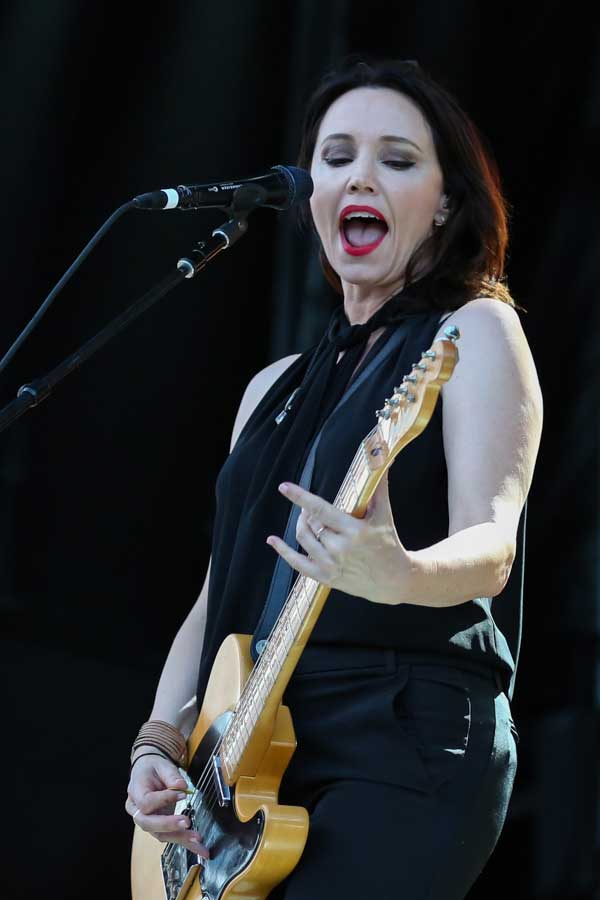 Baby Animals - Image © Karen Hutt
The 9,000-strong crowd on the green gave Bryan Adams a rapturous welcome when he took to the stage just as dusk was falling.
Bryan and the band were crisply suited, and the couture reflected the smart and savvy tone of their performance. This was a slick production, with hugely professional stage-management. Live video feeds during concerts are usually just standard closer views of various band members doing their thing: not so here!
Image © Karen Hutt
This was intricately and intelligently choreographed artwork, using black and white effects, sepia tints and carefully chosen backgrounds: the live feed was as effective and well-shot as the pre-recorded music video backdrop with which it was interspersed.
We have never seen such professional live feed at a concert before: Adams is a photographer himself and this may explain the superb attention to detail and understanding of composition that subtly enhanced the performance itself.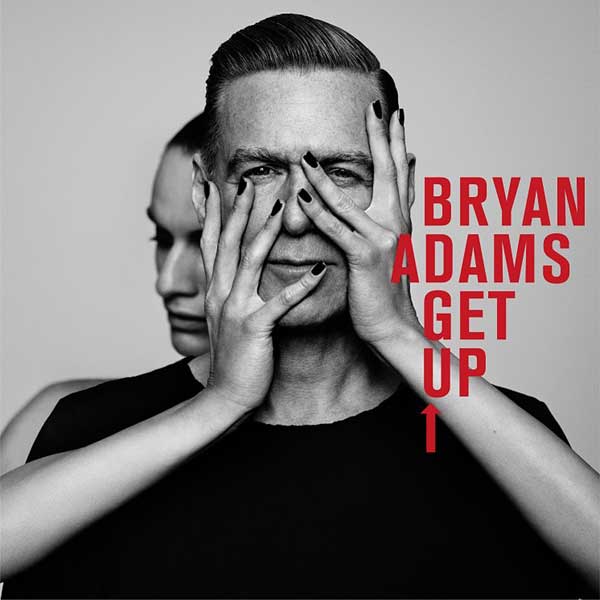 The 'Get Up' tour, with full band, is a stark contrast to his previous 'Bare Bones' tour, a stripped back production featuring just Adams, an acoustic guitar and occasionally a pianist.
It is very difficult to compare the sound produced on Sunday night in an open field to the sound in a more intimate venue, however on balance there was an honesty and intensity to the stripped back version that had resonance and greater appeal. We caught glimpses of this during the encore, when he played 'She Knows Me', 'Straight From The Heart' and 'All for Love' as solo acoustic numbers.
Before the more personal finale, Adams backed by his excellent band belted out 33 years of chart-topping hits. Audience highlights provoking the biggest sing-alongs included 'Heaven', 'Summer Of '69', and '(Everything I Do) I Do It For You'.
Among all the hits were some tracks from his new album 'Get Up' and another short acoustic set. Although the new tracks are not breaking any new ground, they are engaging on first acquaintance and have a familiar, catchy Adams sound: for a nostalgic audience largely revisiting the past, they hit the right spot.
Sirromet Winery is a great venue for open-air concerts and the organisation in all areas was excellent, without the usual queues you would anticipate for such a large event and they are to be commended for this. The fact they managed to do all this while engineering a last minute change of parking is remarkable.
Click here for more photos.
You can catch Chris Isaak, James Reyne, Richard Clapton and Thirsty Merc at A Day On The Green on 10 April at Sirromet Winery.