2016 has been a big year for Sydney hip hop MC Tim Levinson, better known by his stage name Urthboy.
His fifth, and highest-charting solo record to date, 'The Past Beats Inside Me Like A Second Heartbeat' was released in March, and was nominated in the Best Urban Album category of the 2016 ARIA Awards [Ed's note: Drapht was the 2016 winner]. "I don't really think about it at all," Tim says of the nomination.
"I've been involved in these things before and sometimes they get it right, which is amazing and you think 'that's great because that really is a fantastic album', but when they get it wrong you just feel like, 'why? How did that happen?'. So I try not to get too caught up in it when I'm nominated myself."
A musical institution that Tim believes is getting it right is Elefant Traks, one of Australia's leading hip hop and beats labels which he co-founded in 1998.
To celebrate 18 years in business, a birthday party gig is being held in December in Sydney featuring artists the label has launched, including hip hop duo Horrorshow, MC B Wise and indigenous hip hop trio The Last Kinection. "We do have to stop and enjoy the fact that we're still here. "I would be lying if I ever thought that we were going to last for 18 years and I don't think that all the people who founded the label and have been so instrumental in its growth would have ever thought that either.
"It's really been a case of hanging in there. When all the chips are down and all signs are pointing to maybe getting another job, those are the people who have stuck around and continued to really invest in new artists and be inspired by the artists who we're working with."
The birthday celebrations would not be complete without The Herd, who will return to the stage after a long hiatus to mark the occasion. "If it weren't for The Herd there would be no Elefant Traks, because The Herd pretty much bankrolled the whole label for the first six to seven years.
"So we would not have Hermitude, we would not have acts like myself who came through off the back of The Herd and did solo records and were able to forge out a career there.
"All these different artists who have come through Elefant Traks and have had their own careers, we would never have been able to support them initially, so The Herd is still such an important group to Elefant Traks, and sure I'm in it, but I can also see it from the outside too."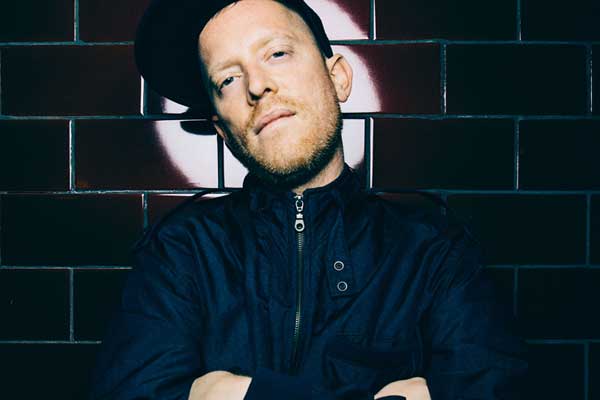 Post-birthday celebrations, Tim is heading to Woodfordia to perform an Urthboy set at the
Woodford Folk Festival
. "I've been to Woodford maybe seven or eight times and the thing that I love about it is that there are great people who go there.
"There are great musicians from all over the world, great politically-minded people, great volunteers, a great organising committee and there are great punters, fans and people who just go to experience a really diverse array of entertainment.
"And it feels very much like an experience for the soul as much as it is to just, you know, have a dance. So I do really appreciate Woodford and the fact that it exists and I do love that I'm a musician who gets to go and enjoy it too."
The Sunshine State festival vibes will continue into the new year for Tim when The Herd perform at
Earth Frequency Festival
in February. "I really love the group and I'm looking forward to hanging out at these shows more than anything.
"I mean, I love playing music and I'm looking forward to Earth Frequency and the small number of shows we're doing around that, but mostly I just want to hang out with the band. We're a loose-knit, strange mix of people who come together and play music and hang out."
Urthboy plays Woodford Folk Festival (Sunshine Coast) 28 December. The Herd play Elefant Traks 18th Birthday Party at Max Watts (Sydney) 10 December and Earth Frequency Festival (SE Qld) 17-20 February, 2017.