All I can say is Friday (18 March) was absolute mania.


When I heard the glorious news that the world's biggest '90s dance festival was coming to Australia for the first time, I couldn't contain myself. For what felt like a very long time, I was waiting in anticipation and mentally preparing my dance routine for some of the biggest '90s dance acts live in concert. And now, it's finally happening.
Image © Lachlan Douglas
After a long road trip out of the city, I arrive at the enormous Eaton's Hill Hotel (18 March) on an overwhelmingly humid and stormy Friday night and 90s Mania is already in full swing, on the second last night of the Australian tour.
Click here for more photos.
Featuring Eurodance and US superstars, SNAP! Corona, Culture Beat, C+C Music Factory and very special homegrown guest DJ Nick Skitz and MC James Spy, this is a recipe for absolute-90s mayhem. My dancing shoes are prepped and ready to be set on fire and destroyed.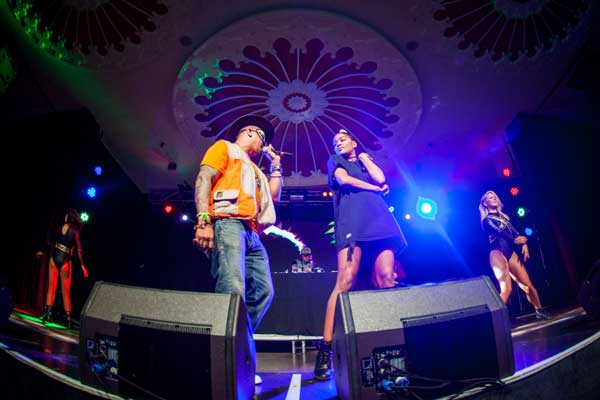 C+C Music Factory - Image © Lachlan Douglas
The show opens with C+C Music Factory and the unmissable sound of the '90s dance beat and bass begins for what will be a massive, nonstop, five-hour dance set. The air in the room is thick with humidity and nostalgia and the performances are all extraordinarily dramatic and fierce, just as they were 20 years ago.
German act Culture Beat transform the venue into a '90s Euro dancefloor and the energy is relentless with a highlight performance of 'Mr Vain' starting with an a capella audience singalong and closing with Culture Beat dropping the giant beat and taking us to town with their smash single.
Culture Beat - Image © Lachlan Douglas
Corona are next on the Mania line-up and this Italian act seriously know how to party. Frontwoman Olga de Souza storms the stage in glittering black and red, with hair in braids and a voice that dominates the room as she performs 'Baby Baby' and 'Rhythm Of The Night'.
Corona - Image © Lachlan Douglas
Some of the more fortunate members of the audience are pulled up on stage for a dance with Corona, which is actually hilarious when a casual, red-haired guy in jeans and a shirt tears up the dancefloor and destroys the other contestants.
Corona perform a fabulous rendition of Whitney Houston's 'I Will Always Love You' and well, I have to say that it is quite beautiful. Ah, nostalgia has clearly taken over now. Hello 1992, I have missed you.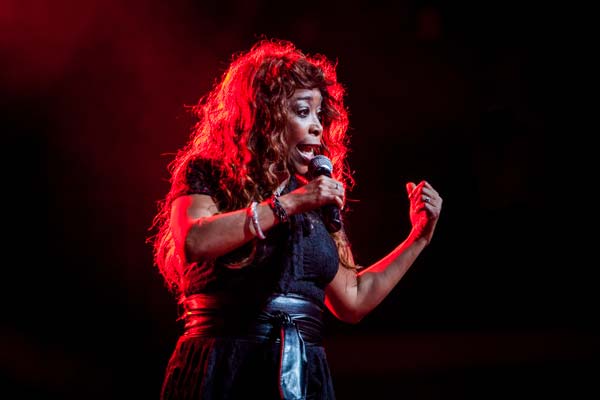 Snap! - Image © Lachlan Douglas
German Eurodance, hip hop and pop project Snap! are introduced as the final act on the manic line-up, and by now everyone is exploding with energy and '90s sweat. 'Rhythm Is A Dancer' tears the room apart and it's amazing knowing that this song (which was a #1 single in the UK for six weeks in 1993) is still making us dance 23 years later.
Rhythm is a dancer. It's a soul companion. You can feel it everywhere. It's the truth.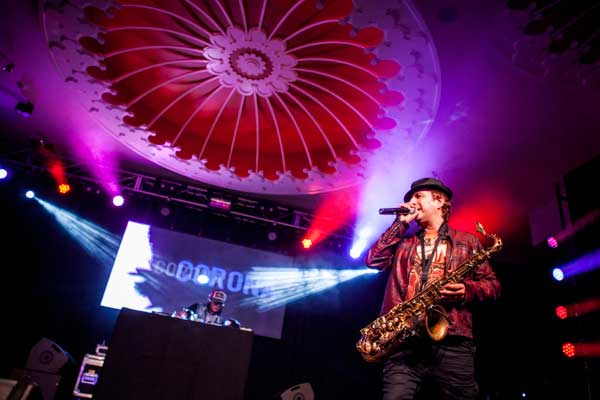 Nick Skitz and sax player - Image © Lachlan Douglas
One of my favourite parts of the show are the gorgeous Rockit Queen backup dancers who are completely on fire and pulling out all of their finest '90s choreo, as well as our very own Nick Skitz playing a brilliant Skitzmix of '90s dance songs alongside a particularity sultry sax.
Culture Beat - Image © Lachlan Douglas
90s Mania was absolutely brilliant. It lived up to all of my expectations in every way possible. I feel like I have been sent back to the best era of dance music for this once in a lifetime show. Brisbane has been truly blessed with the gift of 90s Mania tonight.
Click here for more photos.