Fresh from a North American tour, Griff is one of Australia's leading purveyors of highly varied and unique bass music.
Currently working on his third, full-length album, he is steering his brand of funky and surprising electronica in deeper new directions.
Ahead of his appearance at Earth Frequency Festival this month, Griff dipped into his household's record collection and stumbled across these beauties.
5. Eaten By Dogs - Self-Titled
This somewhat off-putting-titled album was given to me by Mark Foletta, a legend of a man who runs The Happy Wanderer Festival in north east Victoria (where I'm from) every year. It's got lap-steel guitar, themes of nut jobs and addictions and is at times, downright depressing.
Standout lines: "Yeah he likes a drink, but he never should, he wished to god that they understood. He'll show each and every one of them, sure he don't know how and don't know when, another drink should help to clear his mind." Ah, the water-tight logic of an alcoholic mind.
4. The Steve Miller Band - Greatest Hits 1974-78
This record is an absolute pompitus [sic] of cracking tunes. I'm not so sure that anyone ever called him 'The Space Cowboy' or 'The Gangster Of Love' (I can believe Maurice), but full credit to him for trying to get those nicknames to stick. I have a deep affinity for his desire to fly like an eagle into the future, if for nothing else but to lift those in need out of poverty and into a better life.
Standout lines: "Time keeps on slippin', slippin', slippin' into the fuuuuturrrrrrre."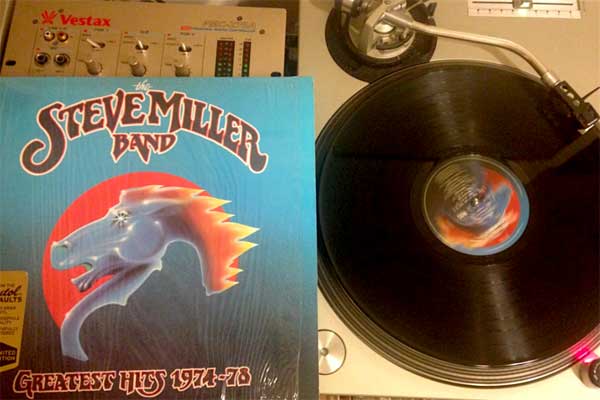 3. Bill Callahan - Dream River
This is an absolute gem of an album. His dry, hypnotic tones, the incredible dynamics of his band and the feeling that he's struggling with similar revelations as all of us, makes this one of my favourite records of recent years.
Standout lines: "I wonder if I'll ever wake up. I mean, really wake up. Wake up and wake you too. First thing that I will do, I will wake you too." (something tells me he's not referring to coming out of an afternoon nap)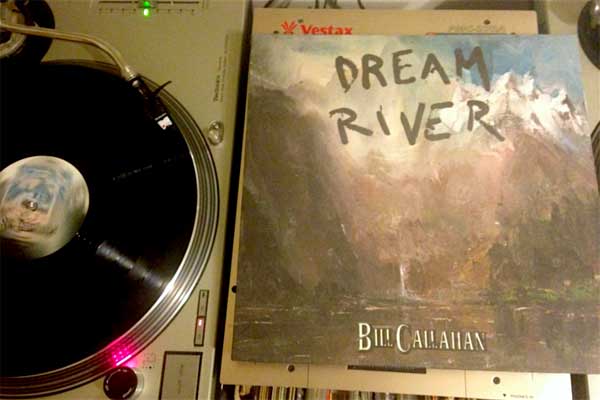 2. Paul Simon - Graceland
This one runs deep and not just for me I would imagine. This album just feels... rubbery. I never get sick of it and it has been the opening album to many a long road trip.
Standout lines: "Losing love is like a window in your heart, everybody sees you're blown apart, everybody sees the wind blow."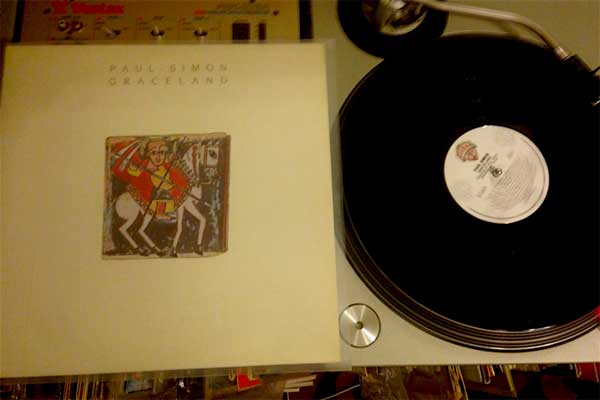 1. Midnight Oil - Red Sails In The Sunset
Prophetic cover art anyone? This is my housemate's copy, but I've been listening to this album since I bought it in approximately 1994 (ten years after its initial release) and I think it's my favourite of the Oil's brilliant discography. It's got some radical production on it and the lyrical content is downright scary. Are we now a few minutes closer to midnight? I sincerely hope not.
Standout lines: "Remember your childhood, remember the journey. Hope is what you say and do."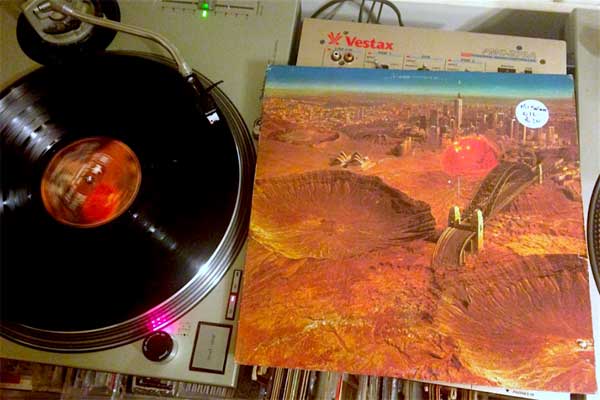 Griff performs at Earth Frequency Festival at Ivory's Rock (SE QLD) 17-20 February.