The best in Scandinavian and Nordic cinema is on tour around the country as Palace Cinemas presents their fourth annual Scandinavian Film Festival.
The event is a passion project for its creator National Director Of Festival for Palace Cinemas Elysia Zeccola, who noticed a distinct lack of films from the region making their way to Australia.
"I attended the Cannes Film Festival and the Berlin Film Festival and saw so many amazing films that weren't getting picked up to be screened here," Elysia explains. "They weren't being picked up for festivals or distribution, so I saw an opportunity to create a festival to screen these films, especially a curated programme of just Scandinavian and Nordic cinema.
"What's important to me is to give people a reason to keep coming to cinemas, and festivals are a great way to do that because these days people are streaming and watching things at home, but festivals have that festival atmosphere that you can't replicate at home so that's what we're trying to create. Great films on the big screen – I don't think there's anything better."
This year's programme focusses heavily on Scandinavian and Nordic noir films which Elysia says have experienced a boost in popularity among Australian viewers in recent years, brought on in no small part by the underground success of Stieg Larsson's 'Millennium' series.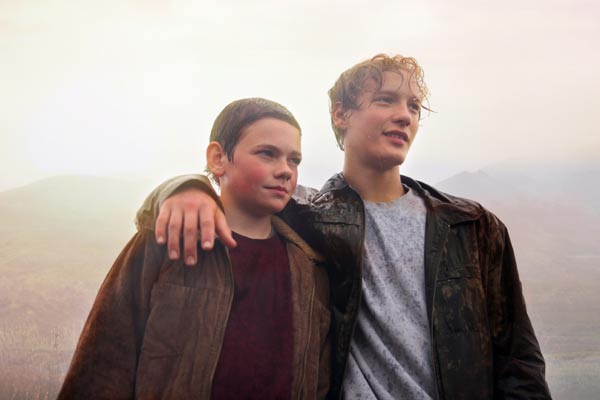 'Heartstone'
"Scandinavian and Nordic noir has become really popular in TV series especially and it's really whet the appetites of the audience for that type of film," she says. "So we've definitely included some of those this year, and one of those in particular, 'Conspiracy Of Faith' is highly anticipated because it's the third in the ['Department Q'] trilogy, and it's really edge-of-your-seat stuff for people who like nail-biters."
As director for the festival, Elysia maintains the enviable task of curating the selection of films each year, whittling down a long list of potential screeners to just 20 of the very best for this year's programme.
"A really good film is a film where you get lost in the story, where you don't want it to end and you're not thinking about the time," she says. "Before you know it the film is ending and you want it to keep going, you want more. I think any film that can do that for me I'm wanting to include. We don't watch films thinking we need a certain number of a type of film, I'm just interested in screening the very best films that have come out in the past 12 months from this amazing region."
In addition to dark and thrilling noir, the Scandinavian Film Festival presents a wide selection of regional films across the spectrum of genre, including comedy and what Elysia describes as some of the finest coming-of-age dramas produced anywhere in the world.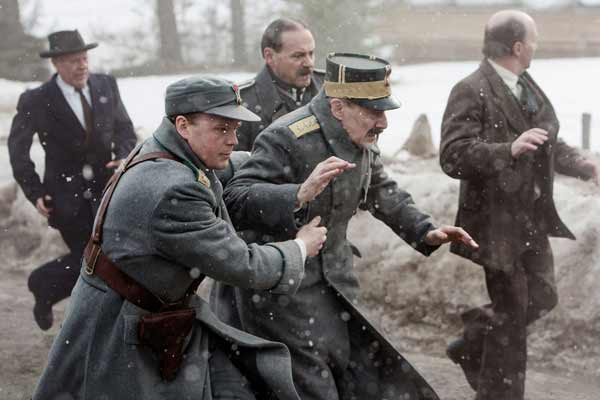 'The King's Choice'
"Iceland every year seems to make at least one stunning coming-of-age film," Elysia says. "Last year we had 'Sparrows' and this year in a very similar tone is 'Heartstone' from Iceland, and that's set in a remote fishing village and has the stunning icy peaks in the background. It's about two boys and their turbulent summer as they're growing up; one of them is falling in love with a girl and the other is starting to realise he's got feelings for his friend. It's a really touching drama."
Undertaking a national tour from July through to August, Palace Cinema's Scandinavian Film Festival gives all viewers the opportunity to take in some beautifully crafted world films regardless of your familiarity.
"I think you don't have to be familiar with Scandinavian films at all," Elysia says. "It's just a festival that's great for anyone who wants to try something different, and see some amazing landscapes and some great stories on the big screen."
Scandinavian Film Festival Tour Dates
11 July-2 August – Palace Norton Street/Palace Verona (Sydney)13 July-2 August – Palace Brighton Bay/Palace Cinema Como/Palace Westgarth (Melbourne)18 July-2 August – Palace Electric (Canberra)19-30 July – Palace Nova Cinemas (Adelaide)20-26 July – State Cinema (Hobart)20 July-2 August – Cinema Paradiso (Perth)20 July-6 August – Palace Barracks (Brisbane)