Nearly three decades on from when it was first conceived the long-awaited film about faith and religion from Academy Award-winning director, Martin Scorsese hits cinemas this month.
Based on the bestselling 1966 novel by Shusaku Endo, 'Silence' is a film that ruminates on the theological quandary of God's silence in the face of human suffering. Raised a devout Roman Catholic, Scorsese explains the profound impact of Endo's text on his own sense of spirituality when he first read the book in 1988.
"The subject matter presented by Endo in his book has been in my life since I was very, very young," Scorsese says. "I was raised in a strong Catholic family and was very much involved in religion. The bedrock I still have is the spirituality of Roman Catholicism I was immersed in as a child, spirituality that had to do with faith. At this time in my life I continually think about, wonder about, faith and doubt, weakness, and the human condition, and these are the very themes that Endo's book touches upon in a such a direct way."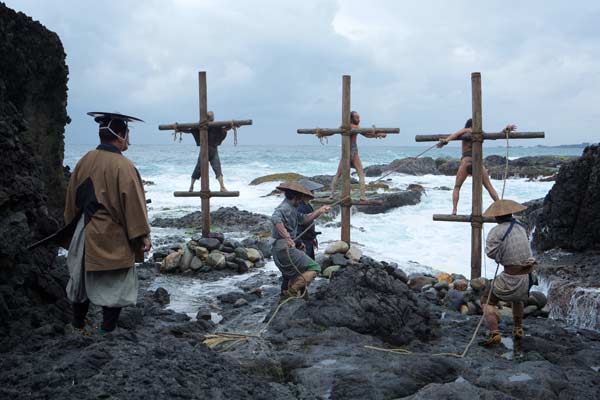 The story follows two 17th-century Portuguese Jesuit missionaries as they embark upon a dangerous journey through Feudal Japan in search of their mentor, Father Christavao Ferreira, and spread the gospel of Christianity.
It is set in a historical period when Christians in Japan were persecuted by feudal lords and the Samurai, worshipping in private for fear of being forced to renounce their faith or endure a prolonged and agonising death. The film stars Andrew Garfield ('The Amazing Spider Man', 'Hacksaw Ridge') as central character Father Sebastian Rodrigues and Adam Driver ('Star Wars: The Force Awakens', 'Paterson') as his companion Father Francsisco Garupe. Upon hearing news their mentor Father Christavao Ferreira, played by Liam Neeson ('Schindler's List', 'Taken'), has renounced his faith, they set off on a secret voyage to uncover the mystery of his defection, experiencing firsthand the violent persecution of Christians.
"With the establishment of the Tokugawa regime, the shogunate began to consolidate power and unify Japan," Scorsese writes in the foreword for the 2007 English edition of the novel.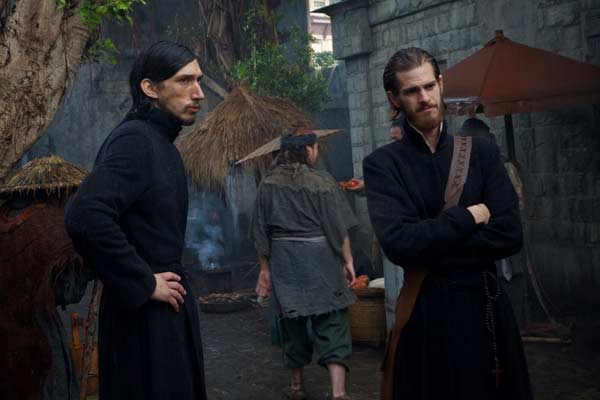 "The Portuguese and other European missionaries were perceived as challengers to the power of the shogunate and in 1587 the first in a series of orders banishing Christians was written. And so began the period of persecution where Christians were routed out of hiding and were either forced to apostatise – to renounce their faith – or suffer various forms of torture and death."
Securing an Oscar nomination this year for Best Cinematography, 'Silence' is filled out by an international ensemble cast of co-stars, featuring Ciarán Hinds (Munich) and some of Japan's best-known actors including Tadanobu Asano, Issey Ogata, Shinya Tsukamoto, Yoshi Oida Yosuke Kubozuka, Ryo Kase, and Nana Komatsu.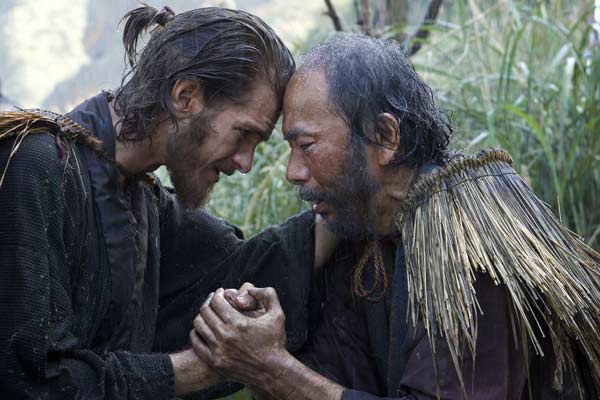 Image © Kerry Brown
"'Silence' is the story of a man who learns, so painfully, that God's love is more mysterious than he knows," Scorsese writes in the foreword, "that He leaves much more to the ways of men than we realise, and that He is always present… even in His silence."

'Silence' is in cinemas nationally from 16 February.