If Australians know how to do something well, it's dark movies.
And if the sell-out screenings of 'Bad Girl' – the newest Australian thriller starring Sara West and Samara Weaving – are anything to go by, moviegoers are in for another treat when it opens later this month.
A story of a young woman, Amy played by Sara, returning from juvenile detention to a foster placement and befriending the family's new cleaner, which quickly gives way to a dark and dangerous relationship. Sara takes time out to talk to us in the lead-up to the film's release.
The misanthropic character you play in 'Bad Girl' is quite dark. How did you prepare for that kind of role?
I like to do a lot of research, so I was looking at interviews with kids who had been in and out of juvie and who had had a hard time with drugs. I think it's always important to start with the script, but bring a certain amount of information and inspiration to set that you can flesh into your role as well.
Was it hard to slip out of the character of Amy at the end of the day's filming?
That was one drastically different thing that was cool to see about Samara and I. I like to bring the role home with me and it really affects the space I live in for the extent of the shoot. It's not something I do consciously, but certainly if I'm shooting away from home the character seems to hang around in between days. I'd hate to play a role like that for too long. I'd get weird haha.
You have had sell-out screenings at Melbourne International Film Festival, Busan and the Mardi Gras film festival. The positive reactions must be pleasing?
The best thing that's come from watching the film with the public is the amount of laughs it gets. I'm that person that laughs at really inappropriate moments or awkward situations, so it's been fun to hear where people have a chuckle.
The movie tackles some pretty heavy topics: care systems, complicated relationships, suicide. How do you make sure these were handled with sensitivity?
Every member of the cast was pretty sensitive to the topics within the film. Everyone wanted to portray these things really authentically, even though the circumstances in the film are quite hectic and the action kind of takes over towards the end. I think the fact we set these issues up early and really honestly makes the film standout.
The film has been described as nature vs nurture. What do you believe: are people made bad or are they born that way?
I certainly think it's easier to understand something if you've experienced it first hand; that goes for good and bad. With that being said though, I think the power of choice in any situation lies with the perpetrator. It's the decisions we make as humans that define us, not the circumstance we were born into.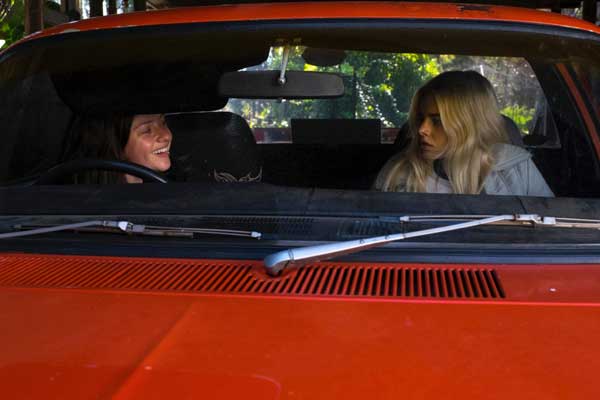 How long did the movie take to film?
We shot 'Bad Girl' in 21 days, which is really fast for such an action-packed film. We didn't have much time to do anything other than shoot. It does get to a point in the day when I go a little stir-crazy and start to annoy everyone. Basically I was cracking inappropriate jokes and trying to push Samara into ditches.
How do you choose your roles?
I think complex roles for women are few and far between. It's less often a matter of choosing roles than finding them in the first place. I've always wanted to play a soldier or Mad Max. Basically my dream is the 'Water World' remake, except I'm Kevin Costner.
Do you ever worry about being type-cast?
Not really. I think there's always a huge part of yourself in any role. I feel like there is with me anyway. It's the subtleties you bring to each character that can make all the difference.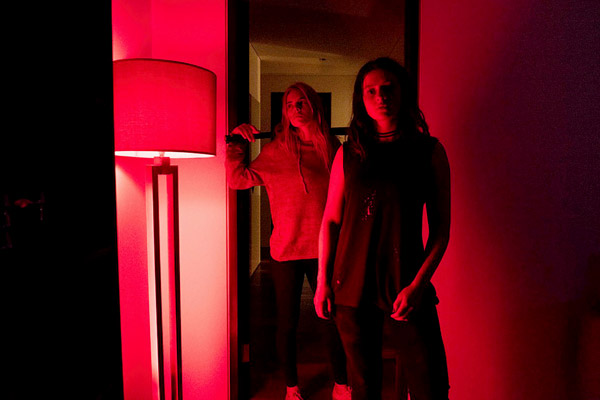 You have already achieved so much at such an early point in your life. What's on the cards for you next?
I've got another film being released a month after 'Bad Girl' called 'Don't Tell' and I'm about to go to the States for its US premiere. Once I'm home, I've got a couple of projects I'm writing at the minute and I'mm in post production on a short I wrote and directed so I like to keep myself busy. Basically I'm incredibly inpatient.
If you woke up tomorrow and movies no longer existed, what would your new career be?
I'd definitely learn a trade. I like to build things and grew up watching my dad on the tools, so anything where I get to create something from scratch is where I'd be.
If you could star alongside any three actors in history – alive or dead – who would they be and why?
Kate Winslet, Chloe Sevigny and it's a tough choice between Julianne Moore and Meryl Streep. Basically any bad-ass women who I've grown up admiring.
'Bad Girl' opens in select cinemas nationally 27 April.