Cine Latino returns to Palace Cinemas this month for screenings across Australia.
Featuring showings of a number of films, the event aims to put on a display of the sights, sounds and stories of Latin America.
Here, spokesperson for the festival Gina Rubiano answers some questions about Cine Latino.
As spokesperson for the festival what are you hoping this event achieves once it has visited audiences across the country?
I would love for the festival to primarily achieve the following four things:
To keep presenting Latin American culture to new audiences in Australia through cinema.
To treat immigrants from Latin American in Australia by allowing them to watch films from their beloved countries.
To provide a strong platform for Latin American films to be appreciated in the antipodes.
To allow this festival to keep growing stronger every years so we can deliver a top end film festival from Latin America continuously and fulfill the previous goals.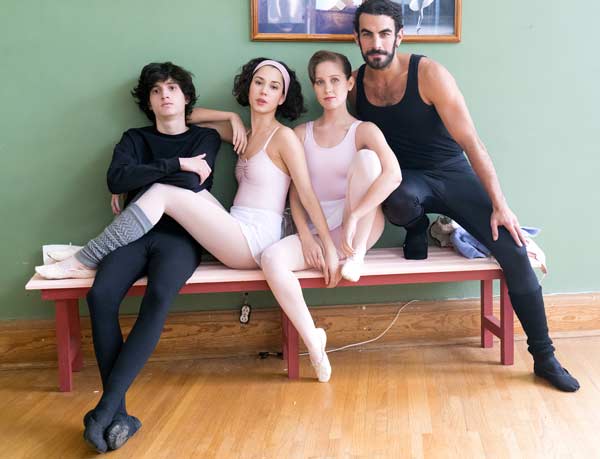 'Tales Of An Immoral Couple'
Could you please give us a brief rundown on what to expect heading along to the Cine Latino Film Festival?
Fiesta, Fiesta Fiesta, Cinema, Cinema Cinema!
It will be a very authentic mix of special events and unique 26 films from different regions from Central and South America. The festival will open in all cities with a great and fun night with live music, treats from Latin America, drinks and the premiere of Gael Garcia Bernal´s latest film 'You're Killing Me Susana'. The festival will also be a great chance to catch films from countries that are really rare to see on the screen such as Dominican Republic, Ecuador or Uruguay. We will also have a great selection from Colombia, Chile, Brazil and Peru. Mexico and Argentina will have their own categories with many films for all tastes in the Hola Mexico Film Festival and the Cine Argentina sections.
This is the largest festival in Australia showcasing Latin American cinema. What's so alluring and entertaining about cinema from this region?
The diversity in stories, actors, landscapes and music soundtracks and the fact that most of these countries are able to keep producing and shooting these amazing films despite tough social, political and economical contexts.
Why do you think film festivals are important?
Due to the great number of films that are produced around the world every year, ever increasing as new technologies allow and new funding methods arise, film festivals are, in many cases, the most important – and sometimes only – platform for many films to be screened and for audiences to appreciate them. They are also important as a great alternative to mainstream cinema, to awaken and ignite new tastes in people, to reach new audiences, to bring together and create a stronger sense of community – especially through the events, and to keep the cinema culture alive.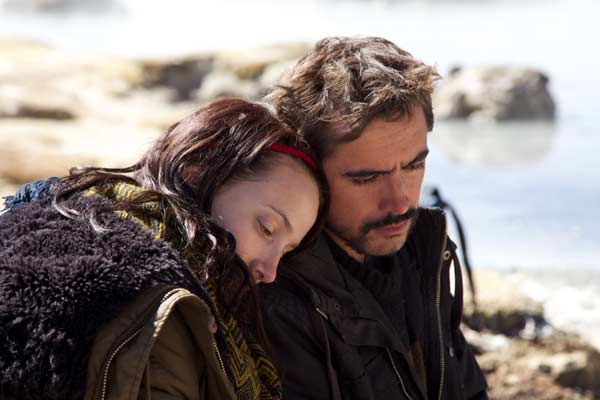 What's the process when it comes to picking the films that will be part of the festival?
In the Cine Latino Film Festival's case, the programming team travels the world hand-picking films at major festivals and markets, such as Toronto, Cannes and Ventana Sur – which is the main one for Latin America Cinema.
Do you have any favourites in the programme?
Si! I love 'Breadcrumbs' because of the strength in the females characters, it's very well produced and the nice balance between the past and the present in everything regarding the dictatorship in Uruguay in the '70s.
I also, love 'The Summit', not only due to its outstanding cast, but because it's a great depiction – even thought its fictional, of the way Latin American countries relate to each other, their roles in politics across the continent and their dynamics with the U.S. which has always been a big determining factor for the future and course of our economies and politics in the Americas.
'Gabriel And The Mountain' from Brazil also stole my admiration as it was shot in Africa, so from the production perspective that would have been quite a challenge already. The story is just beautiful and reflects a way of thinking and the mentality of younger and coming generations about altruism, selflessness and intercultural relationships regardless the geography and nationalities amongst us.
What's the most rewarding part about being involved with this event?
The most rewarding part, from a very personal perspective, is to be able to facilitate the screenings and premieres of many films from my culture in somewhere as far as Australia, which is a very new market for Latin American Cinema.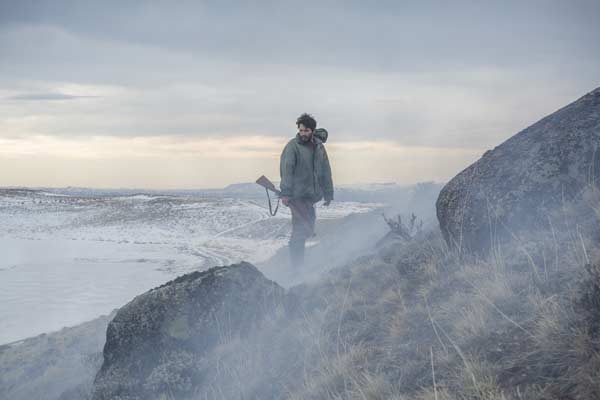 What would you say to convince someone who is looking to expand their film horizons to explore Latin American work?
We rely on people's curiosity and excitement to live new experiences, learn about new cultures, and to be open to more vibrant lives. Cine Latino Film Festival will definitely provide many ingredients to spice up peoples routines. Some films are funny so you will remember to laugh; some films are romantic and sexy, so you will remember or be inspired to kiss and caress again; some films talk about poverty and crime, so you will appreciate the safe context you were born into or got to immigrate to; some films are just about nothing but life itself, so you will remember to embrace life's spontaneous moments and simplicity. There is something for everybody in this year's programme, which reflects perfectly well what Latin America is about: a crazy mix of contrasts and randomness, set in beautiful landscapes with very particular characters and situations.
Could you give us your best elevator pitch for Cine Latino?
The world is getting smaller everyday, and Cine Latino is another great opportunity to embrace this newly connected world. Come along to experience and learn about these diverse regions.
Cine Latino Film Festival Dates
14-26 November – Sydney15-26 November - Canberra16-26 November – Melbourne16-26 November – Brisbane16-29 November – Adelaide23-29 November – Hobart