Film, television, comic books, anime and gaming fanatics will soon converge on Adelaide and Brisbane in pursuit of Supanova Comic Con & Gaming.
It's a hybrid of panel discussions, competitions, cosplay and masterclasses that has catered to fans across the country since 2002. Each year it brings with it a legion of special guests, and for this particular iteration there's a little bit of magic heading to Australia in the form of Bonnie Wright.
She is best-known for portraying Ginny Weasley in the 'Harry Potter' film series and will be meeting fans during her attendance at Supanova in both Adelaide and Brisbane.
"I'm a lover of the ocean and a lover of the landscape and beauty of Australia," Bonnie says. "It's always been something that I've loved to do and see from a young age."
Bonnie has family here, so the country holds a particularly special place in her heart. This will be her first trip to Adelaide and Brisbane.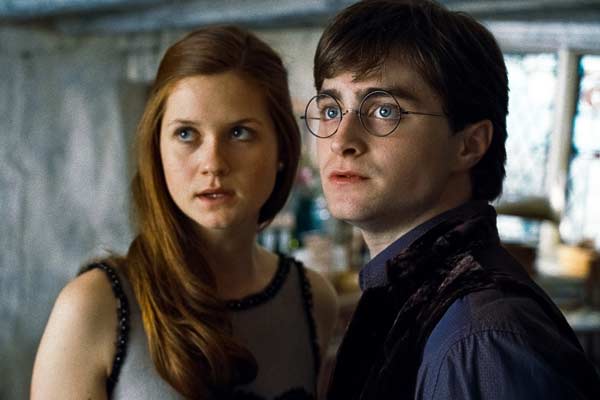 She grew up in the world of film, starting on 'Harry Potter' at the age of nine. She discovered more than just what it's like to be in front of the camera.
"For me, I got introduced to an industry and a type of storytelling in terms of film that I now love, and I direct my own work. I learnt so much, it was a foundation level of filmmaking and I was very curious and a real observer of what was going on around me," she reflects. "That taught me everything in terms of going forwards about how film sets work and how many different ways there are to direct, to act, to set up a camera and all those things."
Ginny was Bonnie's first experience as an actress on the silver screen. It wasn't even her idea to audition!
"The reason why I even thought about it was because my older brother Lewis had read the first two books, and people knew that they were going to make these books into movies. My brother said 'you're like the character Ginny in these books, you should try and audition'... And being the younger sister I kind of believed anything my brother said," Bonnie laughs. "Then I had two auditions. The first was with the Casting Director and then a month later, I came in and sat down with Chris Columbus who directed the first two and David Heyman who produced all of them.
"It wasn't a very lengthy process but at that point the character was pretty small. We didn't really know that she would turn into what she did."
"I must say I think the beauty of getting into it that young is that you're not even self-conscious at that point so you're just fully being pretty present and going with it and for it. I'm thankful that I was that young and was that innocent about the whole process."
So what were some of the highlights of working on such a huge franchise that has truly left its mark on society as a whole?
"Working with the directors I got to work with, playing the role I got to play," Bonnie sums up. "Playing one of JK Rowling's female characters is a real experience and you realise how, before then, not many good female characters had been in books. Even though obviously the lead is a male and it's Harry, you know, the girl characters are just so strong."
Branching into the realm of directing came fairly soon after the clapboard closed on the final 'Harry Potter' film, with Bonnie starting her own production company – Bon Bon Lumiere – in 2012.
"I think it took me a long time, even until after graduating and having the 'Harry Potter' experience fully behind me to really step into really being a director and into the stories I wanted to tell, my voice I wanted to have... Even just confidence to be like, 'okay yeah, I'm going to direct'.
"It's one of those things that takes a second... Hopefully next year will be the year that I direct my first feature film. I'm really pleased that I've spent the last six years on smaller projects like short films and music videos."
Although Bonnie is exploring a new side of the industry, she says she's grateful for the experiences she had on the set of 'Harry Potter' for over ten years.
"I was lucky that I never felt any pressure to, at any point, be really girly or step into that obvious stereotype of a girl or a woman. By so many people responding to that role, like when they say how much the character inspired them... When people say how much the character helped them or changed them, that's a really cool experience."
Bonnie Wright is appearing at Supanova Comic Con & Gaming at Adelaide Showground 2-4 November and Brisbane Exhibition & Convention Centre 9-11 November.