Alliance Francaise French Film Festival returns to bring a huge selection of the latest in French cinema to Australian audiences.
Philippe Platel has a very strong love of cinema. For his new role as Artistic Director of the Alliance Francaise French Film Festival, Philippe has moved from his home in France to Australia to showcase the best of French cinema, and the amount of work he has put into the program shows his dedication.
"When I arrived in Australia, I had 45 films to select, and I wanted to watch all of them before selecting them," Philippe tells. "I watched two movies a day for two months; one in the morning and one in the evening. I have watched more French films than I ever have before in just a month. It's a good side of the job."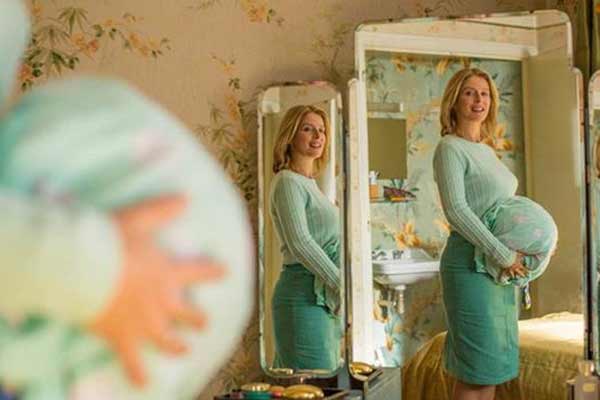 'A Bun In The Oven'
The Alliance Francaise French Film Festival is now in its 28th year of screening the 'crème de la crème' of French cinema for Australian audiences. The festival opens with a new film based on the life of a French icon – oceanographer and filmmaker Jacques Costeau.
"We chose 'The Odyssey' as the opening movie because there is a journey and adventure. It's a beautifully shot film. The story is interesting; it's a very unbiased biopic about a man who was not black or white. The fact that he wanted to be a celebrity and that he did things that weren't good for the ocean just to be famous is very clear in the movie. He had to make a big compromise in his projects to show the ocean and to protect them. He has to accept the funding from the oil industry to start the project. He has to make this quite difficult decision to accept this funding from an industry which is totally inappropriate to the project."
'The Dancer'
The programme features films spanning many genres, starring the likes of Audrey Tautou, Vincent Cassel, Marion Cotillard, and many more. Something Philippe hopes to highlight with this year's festival is the diversity of French cinema, and emerging filmmakers in France, such as the closing night comedy 'A Bun In The Oven' by first-time director Nadege Loiseau.
"I wanted to put a spotlight on young filmmakers. It's very exciting the diversity of movies that are created in the industry. French cinema is very open to talents coming from everywhere. What struck me most when I watched all these movies is how the French film industry is open to young talents and diverse talents. For instance, there's a film by a Japanese filmmaker who's made his first French movie. It's very interesting."
'The Stopover'
Philippe is incredibly grateful for the opportunity to exhibit the best in French cinema, an industry which continues to grow to the point it will be hard for him to keep up with all of the films being released.
"Thankfully, the French film industry has been very productive. They make beautiful films! I'm very lucky because this line-up is a culmination of this creativity, this openness, and the many stars. They work so much, but it's good for us because we have fabulous movies with a massive troupe of stars everywhere along the line-up."
Alliance Francaise French Film Festival Tour Dates
7-30 March – Sydney8-30 March – Melbourne 9 March-4 April – Canberra 15 March-5 April – Perth 16 March-9 April – Brisbane 30 March-23 April – Adelaide 30 March-8 April – Hobart 6-9 April – Parramatta 8-9 April – Casula