The German Film Festival, which kicked off in May, continues this June at the Palace Nova East End Cinemas.
The festival, which is a collaboration between Palace Cinemas, German Films and the Goethe-Institut, features 32 Australian premieres which cover the gamut of contemporary German filmmaking.
There are explorations of the nation's tumultuous socio-political history – films about war, anti-Semitism and post-Cold War reunification – but also selections which examine modern struggles, such as the European response to the global refugee crisis.
The festival, though, has balanced the bleak with the bright; there is an ample selection of comedy and humour, as well as six films for kids and a selection of short films. With so much to choose from, here are the festival's top five picks.
A Jar Full Of Life
A recent box office hit in Germany, this uplifting comedy stars Jella Haase as a directionless young woman who is given an empty jar and told to fill it with adventures.
Four Hands
Two sisters grow up haunted by a terrible crime they witness, but when one passes away, the other begins to suspect she's being possessed in this twisting thriller.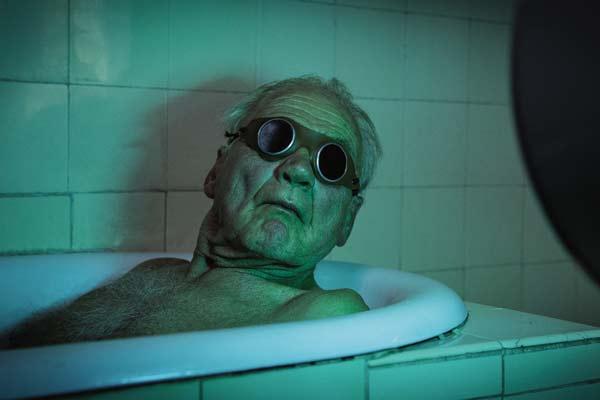 'In Times Of Fading Light'
Gutland
Vicky Krieps, breakout star of 'Phantom Thread' and Frederic Lau star in this atmospheric mystery about an outsider who arrives in a small Luxemburg town that is hiding a dark secret.
In Times Of Fading Light
A birthday gathering is memorable for all the wrong reasons in this historical tragicomedy, as an East German family attempts to celebrate their Communist patriarch on the eve of the Berlin Wall's collapse.
Fack Ju Göhte Trilogy
The tongue-in-cheek smash-hit comedy trilogy is one of Germany's most successful recent franchises, striking an unexpected nerve with moviegoers, particularly younger fans, with their mix of politically incorrect, laugh-out-loud comedy and burning social issues like poor education, bullying and immigration.
German Film Festival Dates
Until 5 June – Palace Norton Street (Sydney)Until 6 June – Palace Electric Cinema (Canberra)Until 6 June – Palace Cinema Como (Melbourne)Until 10 June – Palace Centre (Brisbane)Until 10 June – Palace Nova Eastend Cinemas (Adelaide)