Brisbane jangle-pop rockers Major Leagues will headline the December instalment of Sunlit Sounds festival.
With food trucks and stalls, face painting and pony rides as well as a stack of other local musicians performing, it's the perfect escape for kids of all ages during the Christmas rush.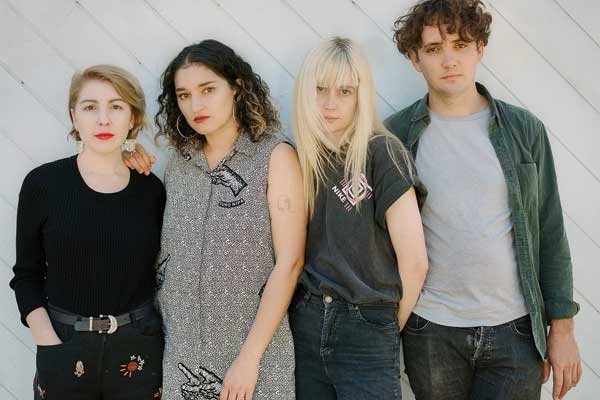 Major Leagues
So prepare your eggnog as Anna from Major Leagues shares her favourite, festive movies.
1. 'How The Grinch Stole Christmas'
In my opinion, Jim Carey as the Grinch is the best Christmas villain, if not the best villain of all time. I also really like his dog.
2. 'Home Alone'
Christmas classic, obviously. The script is by John Hughes and Macaulay [Culkin] is a tiny star. It's a movie you can watch every year and not get sick of. I'm still curious to know what Kevin's Mum and Dad did to be so rich; that mansion and Christmas in Paris.
3. 'Elf'
A guileless giant elf walking around New York City searching for his biological father. It should be annoying, but instead it's genuinely sweet.
4. 'The Holiday'
Our bass player Vlada made me watch this about six months ago because I'd never seen it before. It is soooo cheesy, but I cried like a baby especially when the old man wins that award at the end.
5. 'Scrooged'
Charles Dickens and Bill Murray. Name a more iconic duo, I dare you.
Sunlit Sounds festival takes place at Hilder Road State School (Brisbane) 23 December from 2-8pm.