As April nears, so does the final season of 'Game Of Thrones'.
Eight years of blood, sweat and just a touch of incest is coming to an end. What is one to do? Binge watch the entire series? Cosplay until your heats content? Wrong... You drink (responsibly)!
Whether this epic conclusion makes you happy, sad, or you have been living under a rock and don't know what 'Game Of Thrones' is, there is now a spirit to pair with your emotion.
HBO has teamed up with Diageo to create a limited edition 'Game Of Thrones' Single Malt Scotch Whisky Collection.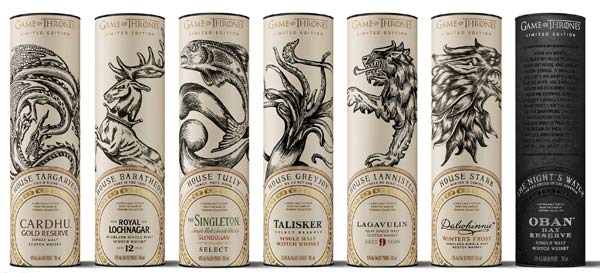 The range officially hits Australian shores this week and is being released at the end of March.
The collection features seven Scotch whiskies paired with six of the iconic Houses Of Westeros, as well as the Night's Watch, giving fans an authentic taste of the Seven Kingdoms.
Diageo owns a range of distilleries in Scotland, each have their own unique characteristics and produce a distinctive whisky representative of its local terroir. These similarities were the inspiration behind the collection, drawing an authentic storyline between each House and single malt pairing.
These seven spirits join another limited edition 'Game Of Thrones' whisky, White Walker by Johnnie Walker, inspired by the most enigmatic and feared characters on 'Game Of Thrones' – the White Walkers.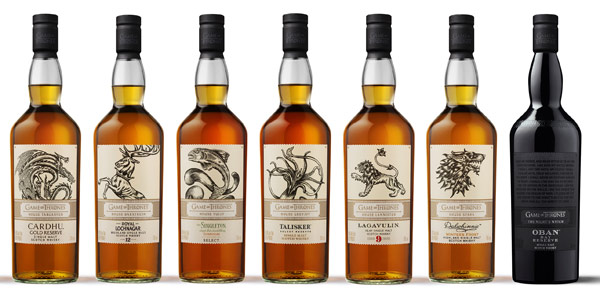 Diageo is one of the largest alcoholic beverage companies in the world housing brands such as Johnnie Walker, Crown Royal, Bulleit and Buchanan's whiskies, Smirnoff, Cîroc and Ketel One vodkas, Captain Morgan, Baileys, Don Julio, Tanqueray and Guinness.
The collection will be available in bottle shops across the nation from the end of March. Join the conversation using #GOTSingleMalts.
The end of an era is upon us, but with it comes a silver lining (or maybe not so silver... More of a smooth, deep, caramel colour, but you get the point).