The Big Anxiety Festival is an ambitious new integrated arts project designed to re-examine and help change the way mental health is talked about and treated.
Professor Jill Bennett is the Artistic and Executive Director of The Big Anxiety Festival, as well as the Founding Director of the National Institute For Experimental Arts at the University Of New South Wales (UNSW) and an Australian Research Council (ARC) Laureate Fellow.
With her passion for both mental health and the arts, Jill has spearheaded The Big Anxiety Festival in association with UNSW and the Black Dog Institute as a new approach to the state of mental health in the 21st century.
"We felt that there was scope in Australia to do something new in the art world around mental health and we wanted to do it on the scale of other big festivals," Jill says.
"Because what we feel is that those festivals are very much contained in the art world; they often do quite interesting work that intersects with issues like mental health and other contemporary themes, but no one has strayed into this territory of leveraging the arts to deliver benefits in terms of mental health outcomes on the ground."
Through her extensive work and research in her chosen fields, Jill firmly believes the arts provide significant benefits to those dealing with mental health issues and helps society engage in meaningful dialogue about treatment and support.
"There's an abundance of international studies now, that show participating in the arts, engaging with artwork in some way can deliver really significant social and health benefits," Jill says.
"That's particularly so in mental health, where so much of mental health really turns on thinking about reflecting on understanding what's happening to you and finding strategies for dealing with it. Also the whole question of the stigma around mental health and understanding how to relate to and support other people who may be experiencing something that is unfamiliar to us."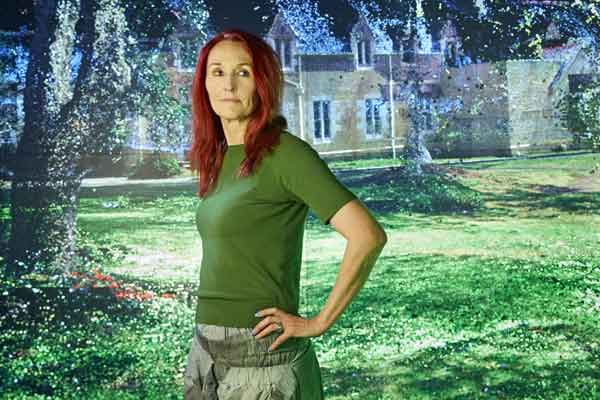 Jill Bennett - Image © Nick Cubbin
The Big Anxiety Festival brings together over 60 events across the Greater Sydney region and revolves around five major themes: Awkward Conversations; Lived Experiences; NeurodiverseCity; Power, Politics And Institutions; and Mood Experiments.
When we consider the fact that 65% of Australians with a mental health problem don't seek assistance, according to the NSW Mental Health Commission, The Big Anxiety is meeting a much-needed demand for new approaches to tackle the issue.
"We've got some top artists and interesting work, particularly in media arts and technology-based arts but also across the board in visual arts and theatre," Jill says.
"We're trying to push it further and evaluate what people do with it; how does it make people feel? What do they take away, what happens down the track and does it help them in really material ways?"
The backing of both UNSW and the Black Dog Institute means The Big Anxiety is uniquely positioned to undertake significant research into mental health issues in Australia to provide lasting change.
That gives us this extra dimension that festivals don't usually have of being able to do a whole lot of research and to keep it going," Jill says.
"Rather than just putting on a festival like a circus that comes to town once and then it's gone, we're looking to build relationships and look at how we can really change things on the ground and research ways of actually integrating arts into healthcare."
The Big Anxiety Festival is on at various venues across Sydney, with hubs located at Customs House, Riverside Theatres Parramatta and UNSW Paddington from 20 September-11 November.