With the release of 'The Craft Beer Guide To Queensland' in November, we shine a spotlight on the Gold Coast-based Fortitude Brewing Company. Their motto: 'In beer is strength.'
The guide is being launched as part of Queensland Beer Festival at Woolly Mammoth in Brisbane, and Fortitude Brewing Co.'s Head Brewer Bill Foley answers our questions.
How long have you been brewing beer and what got you started?
[Bill]
I've been brewing professionally now for about six years, but for many years brewing was just a hobby that started with a Coopers home-brew kit.
I made plenty of bad beer on that kit until I discovered good beer and the realisation that beer was more than just pale Aussie lagers and the occasional Guinness.
How did you come to work at Fortitude Brewing?
I'd been working as a brewer for a few years when I got the opportunity to work for Fortitude Brewing as an assistant brewer. It's was an excellent opportunity to work with some great people on a much bigger scale.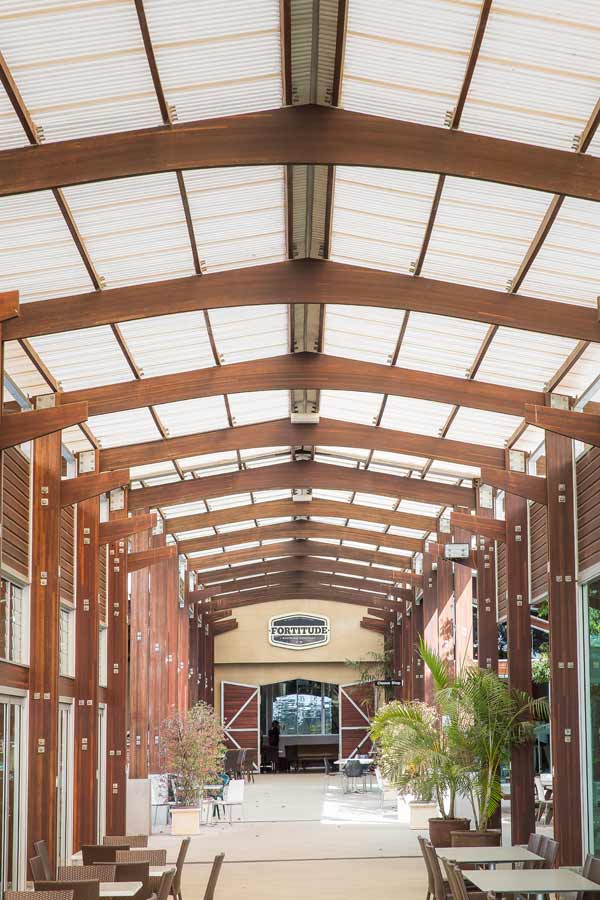 Fortitude Brewing Company

As Head Brewer, what expertise and knowledge do you bring to the role?
There's so many important skills to have as a brewer. First and foremost is to have an intimate knowledge of the four ingredients and to be able to transform those ingredients into a great beer is obvious.
But the path to creating great beer and getting it in the can, bottle or keg is paved with so many challenges that if you're unable to adapt and react to problems then you can ruin a perfectly good recipe.
The process of producing a beer, correctly operating equipment and managing equipment failure if and when it occurs is what I love doing. Don't get me wrong, I love brewing too, but it is only one part of the process.
What are the core values of Fortitude Brewing Company?
Our core values can be found in the name of our brewery. Fortitude stands for: honesty, integrity and determination and we want to deliver those same values in our beers. In Cerevisia Fortitudo – In Beer is Strength.
Our mission is to brew fresh, clean beers with character. Beers made with premium ingredients and integrity. No gimmicks. No shortcuts. Dependable session beers that could be enjoyed with mates, lovers and laughter.
We strive to be a destination for lovers of good beer and in our regional environment as part of the Scenic Rim we aim to be a sustainable, environmentally-friendly company that adds value to the local community and economy.
Tell us about the selection of beers Fortitude crafts.
We brew beers under two labels: Fortitude and Noisy Minor. Under Fortitude we brew ten different beers, five of which are in our core range with a sixth potentially joining the ranks soon. These are designed to be dependable session beers ranging from our Pacer Pale Ale at 2.8 per cent up to the Interceptor American Pale Ale at 5 per cent.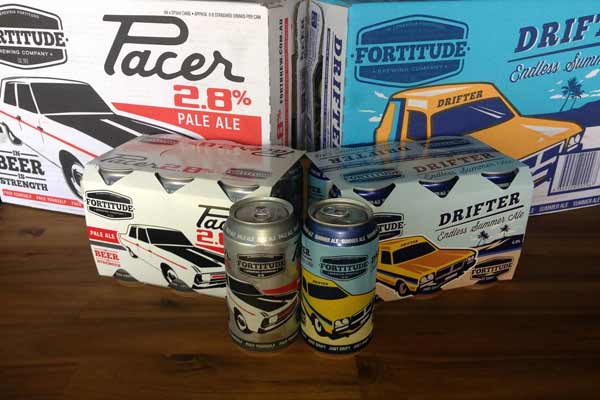 Image sourced from Facebook
The Noisy Minor label offers us the opportunity to indulge the creative and noisy side in all of us. Like the bird, these beers are loud, aggressive and sometimes downright crazy and happy to take on bigger rivals. One of our most popular is The ANZUS IPA, packed with Australian, New Zealand and American hops.
Do you have a personal favourite among Fortitude's house brews?
The clear winner for me is the Pacer Pale Ale at 2.8 per cent. It surprises most people with big-hop flavour and aroma and it really stands up as a great pale ale even up against bigger beers without having that watered down moth feel that drinkers have come to expect from a light beer.
In a booming economy of craft brewing, what sets Fortitude apart?
Craft beer in Australia is still growing well and it looks like it will continue. While overall consumption has fallen over the last five years we're still seeing growth in the craft market. Consumers are choosing quality over quantity and are more discerning, choosing fresher, locally-produced beers.
Consumers have come to know what we're about and our personality is reflected in our beers. Our Pacer at 2.8 per cent is a good example of that. A light beer with a big personality.
What is the perfect beer for a hot, Australian summer day?
It's unfortunate that the popularity of certain styles of beer have left little room for more delicate styles. On a hot day many drinkers go for a lager or a pale ale, but I love nothing more than a hefeweizen to quench my thirst.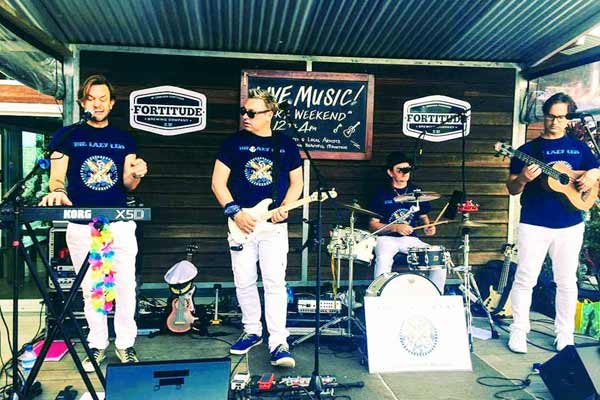 Image sourced from Facebook
What is the 'cellar door' experience like at Fortitude?
We've always got at least ten beers on tap, which we serve in tasting paddles for those that want to try them all. A range of pizzas made to order and cheese platters from Witches Chase Cheese made on site in the cheese factory.
On Saturday and Sunday afternoon you can enjoy live music; a perfect place to chill and relax in the beer garden.
Apart from the brewery, where else can people get a taste of your wares?
We're in bars and pubs across Brisbane, the Sunshine Coast and Gold Coast. You can also find our beer in independent bottle shops, Dan Murphy's and BWS.
What does the creation of a book like 'The Craft Beer Guide To Queensland' mean for both Fortitude, and the craft brewing industry as a whole?
To be able to create a publication that's dedicated to craft beer in Queensland really highlights the growth we've seen in the region. Ten years ago it would have been a very short list. Education about beer and getting the word out about craft beer in Queensland is great for all of us.
'The Craft Beer Guide To Queensland' will be launched as part of Queensland Beer Week at Woolly Mammoth (Brisbane) 16 November.