One of the ten finalists in the 2016 National Jazz Awards, Joshua Hatcher is also a lecturer at Brisbane's Jazz Music Institute where he teaches saxophone, improvisation, theory and ensemble playing.
Later this month, the Joshua Hatcher Quartet will play a show at the Brisbane Jazz Club.
We think he wants you to bring a cheese plate on the evening, judging by his Top 5 listicle.
1. Beaufort
This hard cheese is one of the cheeses you'll need to make a fondue, but is delicious on its own. Twelve months is good, but eighteen to twenty-four months is better for maximum, fruity aroma.
2. Brie fermier
If you like supermarket Camembert, this soft cheese will knock your socks off with its strong and creamy flavour. To take it to the next level, track some down that's been opened and filled with a layer of walnuts.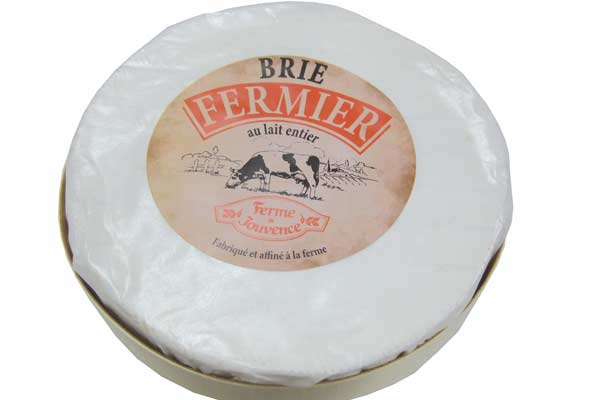 Brie Fermier
3. Crotin (Chevre Sec)
This hard goat's cheese has been aged and has quite a bite. You can get this in shapes varying from golf ball to rissole-sized, but in my opinion the smaller the better. Goes well with fruit chutney.
4. Pave d'Affinois
This full flavoured but delicate, textured, soft cheese is square and has its own song. What more can you ask for? It's tricky to find in Australia, but Fromager d'Affinois is quite common.
5. Reblochon
A washed, rind cheese that can get pretty tangy after a week in the fridge. Some people don't eat the rind on this one, but if you cut it off make sure to cut as close to the rind as possible as that's the tastiest part.
Reblochon
Joshua Hatcher Quartet play the Brisbane Jazz Club 27 April.
Joshua Hatcher Quartet