An additional seven artists have been added to the inaugural Scouted showcase in Adelaide, presented in conjunction with Umbrella: Winter City Sounds and Australian Independent Record Labels Association (AIR).
Set to take over Adelaide's East End (28 July), Scouted will showcase South Australia's most prominent unsigned musical talents (across an array of stages) and is set to coincide with the
AIR Awards
and their inaugural
Indie-Con Australia
two-day music industry conference, also to be held in Adelaide (27-28 July).
The new additions include one of Australia's brightest indie rockers Timberwolf; 23-year-old South Sudanese hip hop poet DyspOra; the introspective pop of Rin McArdle; the '90s grunge of Nakatomi's electro-pop; the heartbreaking and ambient melodies of Maggie Rutjens; electronic aesthetic of Hunt; and the combination of alt soul, blues and R&B from Ollie English.
Music SA General Manager Lisa Bishop said these new additions to the Scouted programme have resulted in a well-rounded highlight reel with some of South Australia's best unsigned talents.
"These additions to the Scouted line-up offer a snapshot of Adelaide's thriving and diverse music scene. It's exciting to present these artists in front of the Australian music industry and give the inaugural AIR Awards an insight into what South Australia has to offer," Ms Bishop says.
Scouted takes place Friday 28 July at various locations in Adelaide's East End (5-10pm).
Yewth Magazine Laneway Stage @ Tam O'Shanter Place
DysporaHeaps Good FriendsMane
Radio Adelaide Stage @ Producers Bar beer garden
Rin McArdleAlana JagtTimberwolf
Fresh 92.7 Stage @ Producers Bar warehouse
NakatomiHuntElectric Fields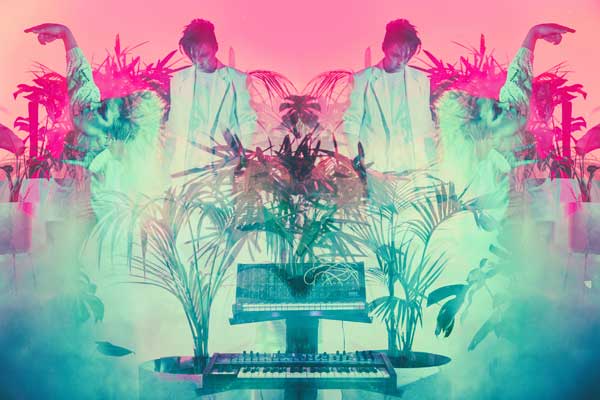 Nakatomi
Bside Magazine Stage @ Crown & Anchor front bar
Maggie RutjensOllie EnglishTom West
Three D Radio Stage @ Crown & Anchor main room
Bec StevensYoung OffendersBattlehoundsxq