Brisbane Queer Film Festival (BQFF) celebrates its 18th birthday this year and in true coming-of-age style, is moving out on its own.
Usually falling under the umbrella of Powerhouse Theatre and MELT, BQFF will this year be produced independently for the first time in the event's proud history. For Festival Directors Shanon King and Justin Marshman, it's very much like moving out of home.
"It's a funny milestone actually," Justin says. "It's our first year being produced independently of the Powerhouse… I remember when I was 17 I was ready to move out of home, and that's what the festival has organically done as well." Shanon adds: "It was a good year to move it into its independence and make the 18th birthday almost like a declaration of independence; it seemed like a natural progression. Moving it back to its March date and aligning it more independently to fit into the film festival climate and landscape, and to be more similar to its sisters in Melbourne and Sydney."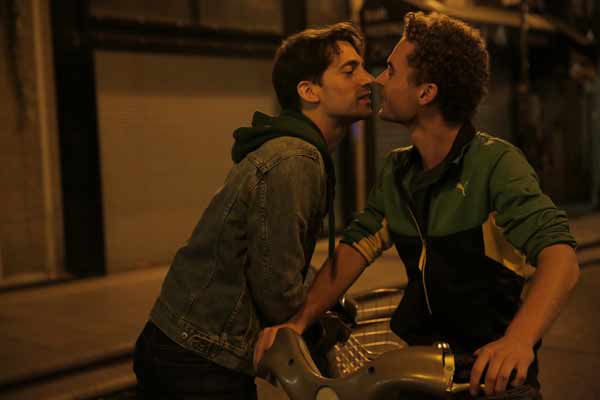 'Paris 05:59 (Theo and Hugo)'
"Also to keep that recognition of an internationally renowned film festival right here in Brisbane, I think it needed its own light and it made sense on its 18th birthday to bring it to its own light."
This year's programme presents a small but diligently curated selection including 16 feature films and two sessions of shorts from across the world which is representative of a broad cross-section of the LGBT+ community.
"With the size of the festival, having in its heyday 30 to 45 features and now we're down to 18 [sessions], the big focus for us is on quality over quantity," Shanon says. "Also diversity, we actually are including as many films from the entire community perspective and aspect that we can share to everyone."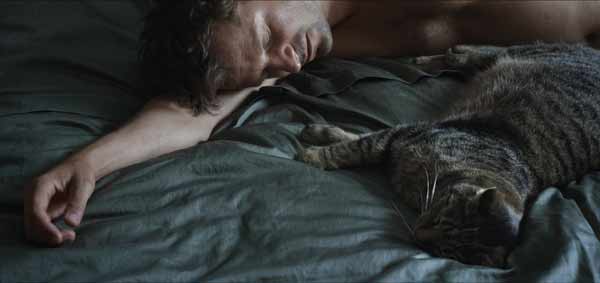 'Tomcat'
"The fact we have a smaller programme than a lot of international and even national film festivals means we can focus on the best of that genre, and for me it has to have a certain uniqueness in its storytelling and its narrative."
In 2017, BQFF embraces the full gamut of queer cinema, showcasing the immense breadth of experiences and perspectives within the LGBT+ community. For Shanon and Justin, curating a truly inclusive and representative programme was their key focus when selecting this year's films: "More often than not with some queer films," Shanon explains, "they're still following a very straight, hetero narrative and it just happens to have queer characters. Whereas a stand out point for me when programming is choosing something that actually follows a queer narrative and reflects their own society and own community."
Highlights among this year's selection include the South American film 'Rara' which explores the life of a young girl growing up with two mothers, 'Our Love Story' from South Korean director Hyun-ju Lee, and Justin's personal pick, 'The Nest', a four-part serial from Brazil.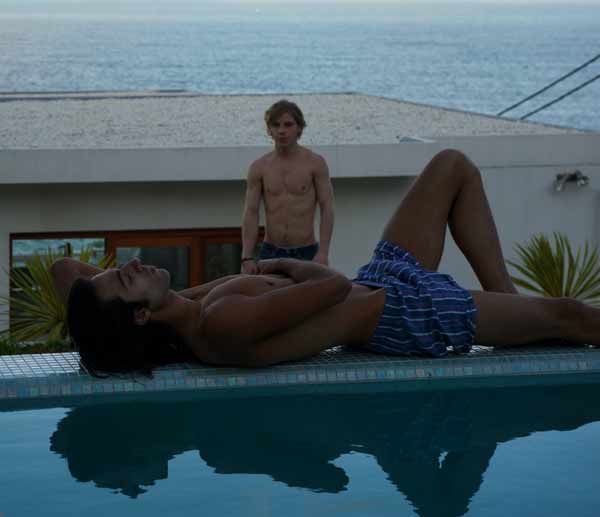 'The Nest'
"It's punk, it's queer; it feels like it could be a story that could exist in Brisbane almost," Justin says. "It starts off when a guy runs away from the army to find his brother and descends down the rabbit while trying to track him down."
"I would advise people to buy a ticket to the film you want to see, and then randomly buy a ticket to something else because we are really proud of this programme and every film across the programme is worth seeing."
Brisbane Queer Film Festival is on at New Farm Cinemas from 10-19 March.