An ode to womanhood, divine femininity and a big f**k you to profit and greed, Alphamama newest single, 'Ass In The Front', honours the women who raised her with nobility, courage, strength and leadership.
Written in New York with experimental band Poodlehead and produced by Brooklyn's Ahmed Sirour, 'Ass In The Front' is a self-awakened version of Alphamama embracing her sexuality while standing up to misogyny.
Today, she premieres the clean version of the video with scenestr: "In this video I wanted to really highlight how oblivious we are in our privileged first world culture to the war and suffering around us. Not just oblivious to it but also complicit and playing a huge role in these wars because of our addiction to oil and its products.
"We consume so much plastic, petrol and oil which is the very thing many of these wars in the Middle East are actually about! We are so disconnected to our feelings because its easier to operate in a state of apathy when we are assaulted daily with images of war and injustice and yet we feel we cannot do anything to help. But we can ALL do something about it and we should start taking responsibility for what we contribute to the world or what we are selfishly taking from the Earth."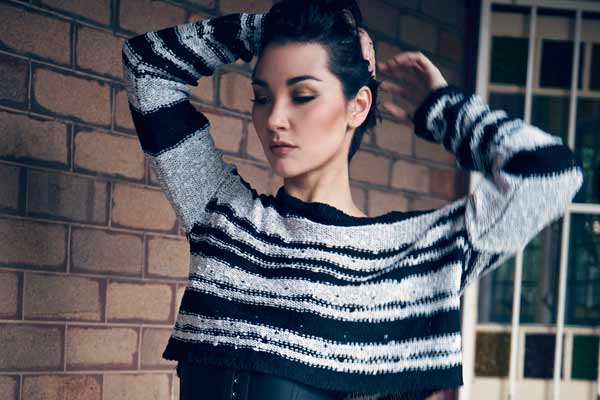 Alphamama Tour Dates
Tue 23 Aug - Kulcha Jam (Byron Bay)Wed 24 Aug - The Bearded Lady (Brisbane)Thu 25 Aug - Bank Hotel (Sydney)Fri 26 Aug - Mr Falcon's (Sydney)15-16, 18 Sep - Sydney Fringe FestivalSat 17 Sep - The Red Rattler Theatre (Sydney)