Sydney rockers The Preatures will headline this year's Adelaide Beer & BBQ Festival (BBF) 6-8 July, which will also expand with a trip east to Sydney the week prior.
While music will be a major drawcard - Holy Holy, Bob Evans, Jen Cloher, Maddy Jane and Gooch Palms are also on the bill, with more to be added - BBF will also welcome in 2018 international brewer
Jason Pond, Global Head of Production at BrewDog Scotland
, to collaborate with Australian brewers, creating brews that will deliver a taste-bud reckoning this July.
Collaborations with Batch Brewing, Capital Brewing, Green Beacon, Hop Nation and Mismatch Brewing already have banter about potential brews centred around blends using jalapeños, raspberries, pineapple, chocolate and hazelnut.
Make sure your taste buds are ready to drool, 'cause the beers won't be the only tasty offering on the menu.
BBF is proud to welcome back the incomparable Matty Matheson (Toronto, Canada). A self-confessed lover of Aussie produce and people, Matty is ready to share some pretty cool BBQ food as he heads to Oz.
The full BBQ line-up will once again be curated by BBQ Ambassador Duncan Welgemoed (Africola) who has put together arguably the hottest chef line-up ever to hit SA for a one-off festival.
Highlight's include heavyweight Texas BBQers Bovine & Swine (Sydney) lead by Wes Griffiths collaborating with local heroes Low'N'Slow; the country's best birds Belle's Hot Chicken fronted by Morgan McGlone; Analiese Gregory from Franklin in Tasmania, one of Australia's most talked about chefs; and Shannon Martinez who is at the helm of Melbourne's vegan juggernaut Smith & Daughters.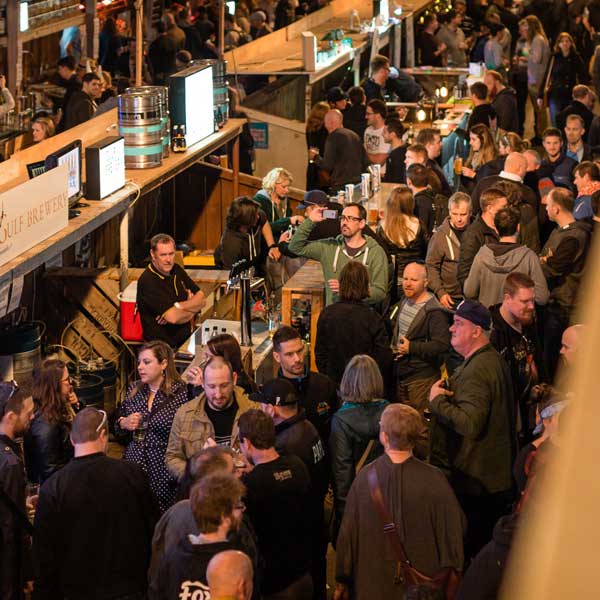 2017 Adelaide Beer & BBQ Festival
An intimidating local line-up of chefs and Australian burger royalty Mary's will also be part of the line-up. "This year we've brewed up a festival of national proportion," event director Gareth Lewis says.
"In three, short years we've become the second largest beer festival in the nation and this year we'll be taking our winning formula to Sydney and then rolling it home to Adelaide."
The Festival will once again present a host of supporting entertainment including live tattooing, barber shop, market and a vinyl record shop.

There's master classes for the beer geeks and novices and the infamous tongue in cheek 'fun loving' competitions including the Hot Dog Eating Contest and the Beer-Bod Wet T-shirt contest.
Sydney Beer & BBQ Festival takes place at Entertainment Quarter, Moore Park 29 June to 1 July. Adelaide Beer & BBQ Festival happens at Adelaide Showground 6-8 July. Tickets go on sale 24 April; click here for more information.