Get some pork on your fork with Pigfest.
If you love ham, bacon and all things pork, and live in Sydney, make sure you set aside Sunday 19 August because Pigfest is back, returning to Public House Petersham and more meat-er than ever.
With fun for all the family, including the piglets, Pigfest is returning after a mammoth 2017 (which saw 2,000 people feed in 4 hours that included 3 whole pigs, 17 kegs, 528 tinnies, and raised more than $1,000 for charity).
The menu will have mouths salivating and boasts a massive selection of pig-centric dishes including think cut bourbon honey bacon lollipops, barbecue glazed porky ribs and sweet treats including maple bacon doughnuts, just to name a few.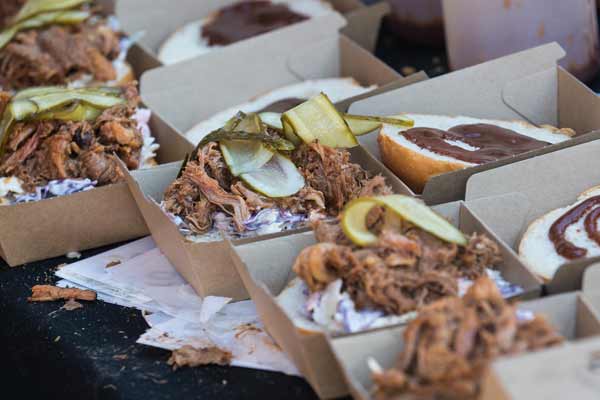 Local breweries will also be there, providing liquid goodness. Wayward Brewing Co. will be concocting some spell brews just for the day, while Batch Brewery will play homage to Marrickville's classic Pork Roll with a tasty, unique blend.
You can also expect a maple bacon beer brought to you by Young Henry's and a pop-up bar in the carpark with a selection of wines and Pirate Life tinnies.
A line-up of local DJs will have the tunes covered to ensure you can dance the pig off.
And now, for the piglets. The kids will be kept busy with activities such as face painting, doughnut on a string competitions and a colouring competition, which will be judged by pub mascot and resident cat, Gizmo.
As well as the legendary menu and tasty brews, bets can also be put on the like-no-other meat tray raffle, which will see proceeds going to St Vincent De Paul Night Patrol.
Pigfest 2018 takes place at Public House Petersham (Sydney) Sunday 19 August from 11am.