Home to a large assortment of international, national and local musicians and bands most weeks, Rosemount Hotel in Perth and Mojos Bar in Fremantle are two live venues kicking goals with both the general public and music industry alike.
Rosemount Hotel
was recently awarded Best Live Music venue in WA by the Australian Hotels Association; while
Mojos Bar
won Most Popular Venue at the
2017 WAM Awards
.
Driven by Cool Perth Nights – an independent booking company, promoter, programmer and publicity agent with 15-plus years experience in bringing the best in original, live music to Western Australia – we chat to their Director Andrew Ryan about the recent success and how he plans to evolve both venue's brands.
Congrats on both wins; what do each mean personally to you especially to be recognised both by the industry (Rosemount Hotel win) and by the general public (Mojos win)?
[Andrew]
It's really heartening to receive this recognition. I am a music lover first and foremost.
But to really love something long term it must be sustainable. And so, it has been my mission to restore to glory and perhaps beyond previous glory the experience musicians and punters can have at live music destinations Rosemount Hotel and Mojo's Bar.
The public and industry support show me and my Cool Perth Nights (CPN) and Mojo's Bar management teams and staff that we are headed in the right direction.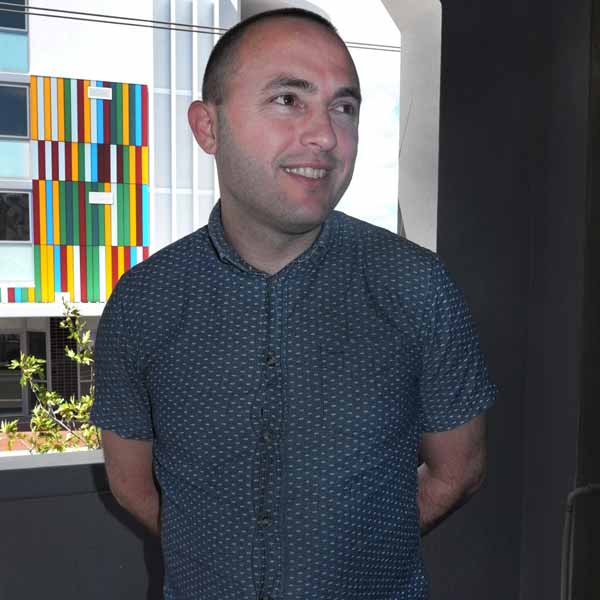 Andrew Ryan
Now you don't win these type of awards by accident; how have you managed to achieve this level of success? I'm sure there's been a lot of hard work behind the scenes.
We are obsessive about every nook and cranny or programming and marketing. And if an artist doesn't promote their show we don't blame them we blame ourselves.
At Mojo's Bar and Cool Perth Nights we don't hold anyone or anything accountable – aside from ourselves. Trends, weather, economic climate, audience development as well as HR, logistic and infrastructural limitations and changes in the media landscape are not reasons something might not work; they are all beatable challenges.
Aside from a heck of a lot of elbow grease, what is the secret to running a successful live venue in 2017?
The one thing nobody says at all those fancy industry conferences is in fact the only thing that matters, you have to keep going day and night 24-7. Nobody else is going to wipe your ass. You snooze you lose.
Also, if I can make another point, we are our own hardest competitor, we strive to be better than ourselves every day.
Live music has played a pivotal role in the two venues recent success; do you strive to make The Rosemount and Mojos beacons of live music in the years to come?
I hope to see my two daughters operating roles within live music venues and going on the business plans in place and the successes to date, as well as the legislative changes we are driving to maintain vibrance in Western Australian town centres, I see these two venues, and other projects CPN is invested in operating for decades to come.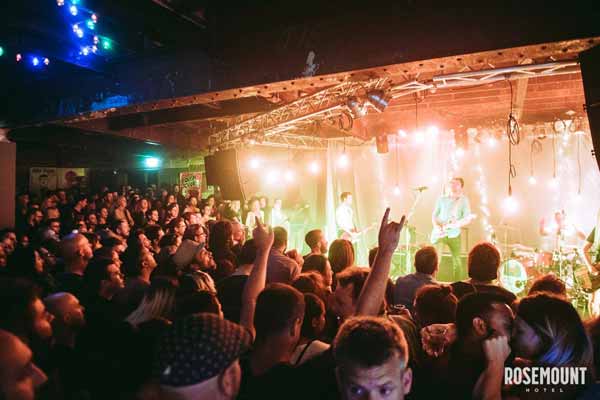 Something For Kate at Rosemount Hotel
You also need a trustworthy team behind you to help create the success you are enjoying; to be able to have a team in place you trust must be half the battle, right?
My uncle Gary Ryan told me that if you note a truly reasonable, trustworthy, knowledgeable and energised operator as available for work hire them first and find the work later. Good people are the only way we can remain accountable, rise to the challenges and continue to innovate.
With people's attention spans so limited in our modern world, is it a weekly almost daily challenge to meet the demands of the general punter who is looking for an enjoyable, social outing?
Yes. Life remains interesting and one's message – no matter the industry – must adapt, innovate and retain currency with this every changing and rather beautifully blossoming world.
With your role, is there a typical work week? Or does each week usually throw a different set of challenges at you?
Night time is a day job for me. But that would not be possible without stellar general managers at venues, venue managers, sound people, door staff, musicians, photographers and all the other night owls that keep the evening wonderful and under control. When you're at the top, the hard work doesn't stop.
How do you plan to maintain the position you have earned as we head into 2018?
A passion for music is immortal and energising. I love it. Can't stop it.
Anything else you would like to add?
Go and see some new bands live performances, like bands you have heard about but not listened to. In doing so you will further develop your own curiosity as it will reward you 10/10 times.