Introducing the release of Polli's newest jewellery collection: Mystic Moon.
The collection explores new textures and materials, deep moody colours and designs that truly capture the magic of the night. The jewellery – which is sustainably sourced – explores otherworldly shapes and deep tonal colours that will take you on a celestial journey.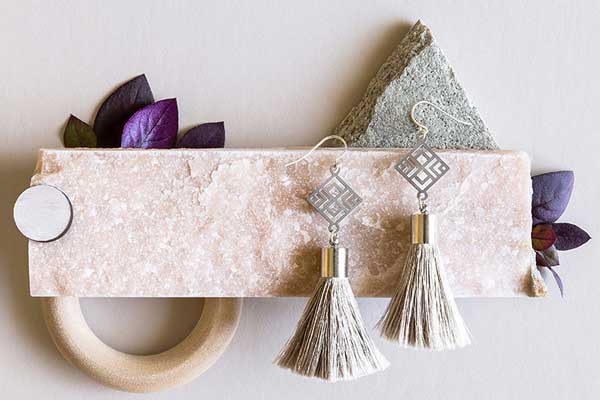 Working with Australian conceptual artist and photographer Karina Sharpe on the collection images, the company has explored new shapes, featured tassels and a whole new wood range in a lush collection of moody blues, lilac and emerald green. The cosmic star dust print has then been added on top.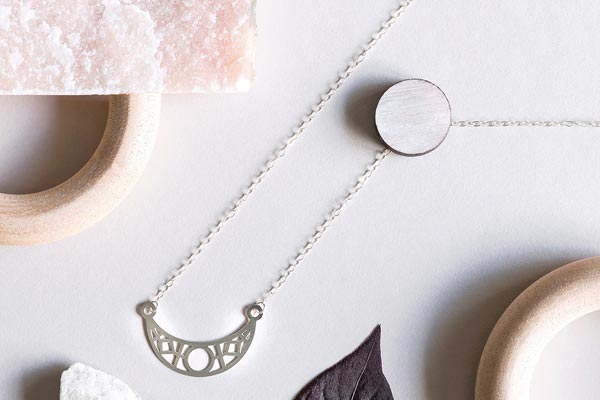 The process of creating meaningful, timeless pieces take on the company's holistic approach which they apply to work and life in their Byron Bay studio as an environmentally and socially responsible business. The rose gold plated range celebrates the soft, delicate finish of a 22.5ct rose gold, bringing out the intricate details of the fine stainless steel.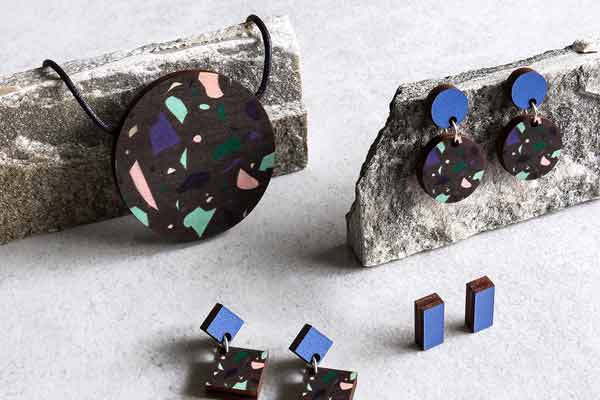 This range is proudly made in Australia and finished with 24ct gold filled chains and hooks. The gold plated range celebrates the warm, luxe finish of 24ct gold and the stainless steel range is cut and etched from fine 75 per cent recycled material. This enables the pieces to be light to wear while still achieving extraordinary detail with intricacy.
These pieces are finished with high quality sterling silver fine chains and hooks.
Let your spirit fly into the mystic and wander into the unknown with Polli.