This year the Gympie Region has been busy celebrating it's 150th anniversary since the discovery of gold by James Nash in October 1867.
During this year-long salute, the region has been hosting a variety of community festivals, events and concerts, exciting exhibitions and activities that explore the communities rich heritage and celebrate the evolution of this Queensland town.
In a series of images taken and directed by Cindy Vogels, the local Gympie laundromat is used as the backdrop. Below is an elaboration on the inspiration behind the pictorial.
Laundering – "A tale of woe and toile and nothing left to wear on a Friday night, however... The show must go on darlings".
"Inspired by Cindy's time poor schedule and needing to shoot test shots of Skye in a hurry one night, we chose the only place in town with great lighting, killer backdrops and no fees or permissions required... The humble town laundromat.
Skye felt like she was in New York that night. So we wanted to share our big city inspired fashion editorial shot from country Queensland."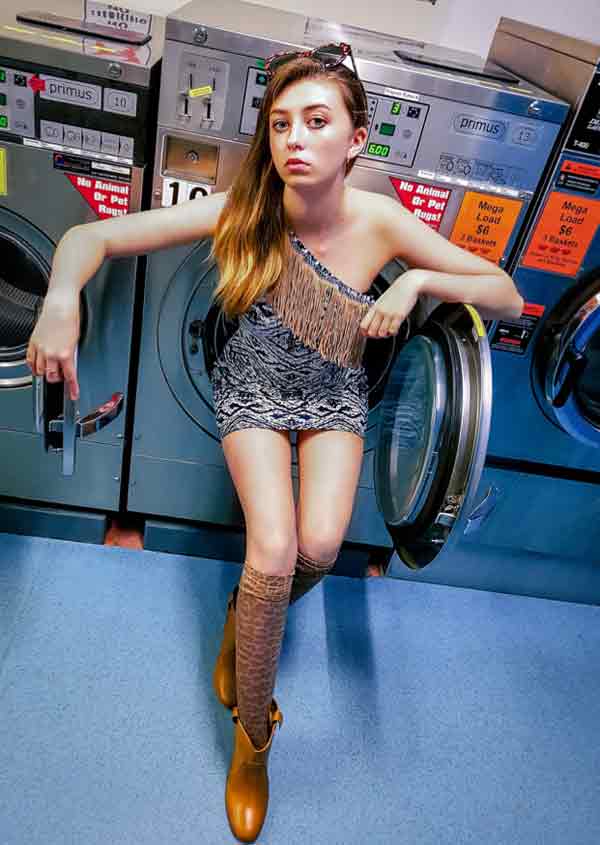 Cindy Vogels is the Australian single mum of four who 'insta-famously' landed on the contributing designers team for Lady Gaga in 2014, for Gaga's 'Cheek To Cheek' tour.
Cindy is also Arts and Culture Ambassador for the Region, alongside celebrity chef Matt Golinski who is the Food and Produce Ambassador.
She is a self-confessed creative entrepreneur who wears too much leopard print and is also the Founder/Designer at Racy&Lucky.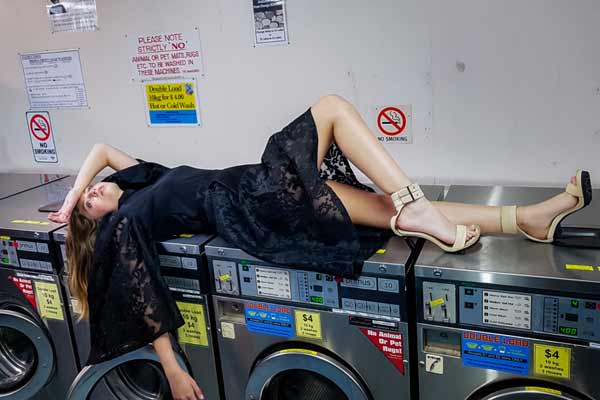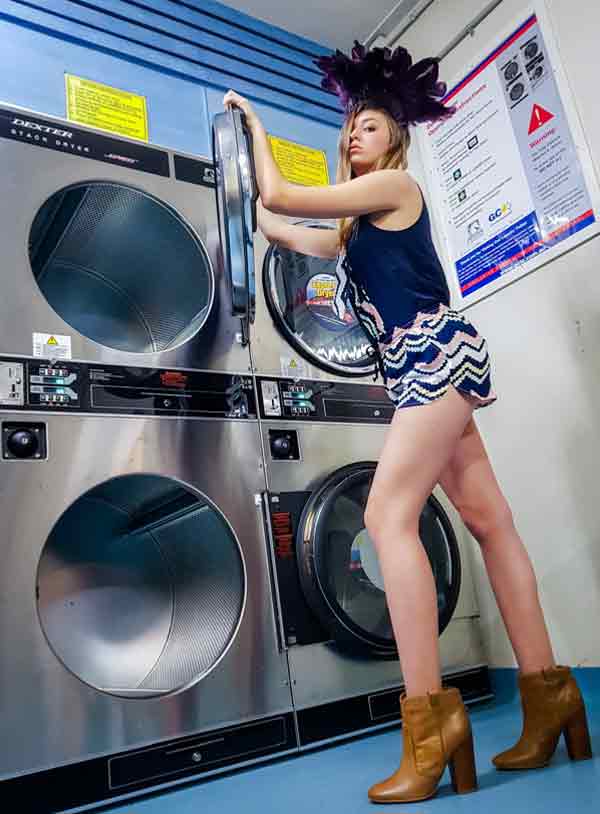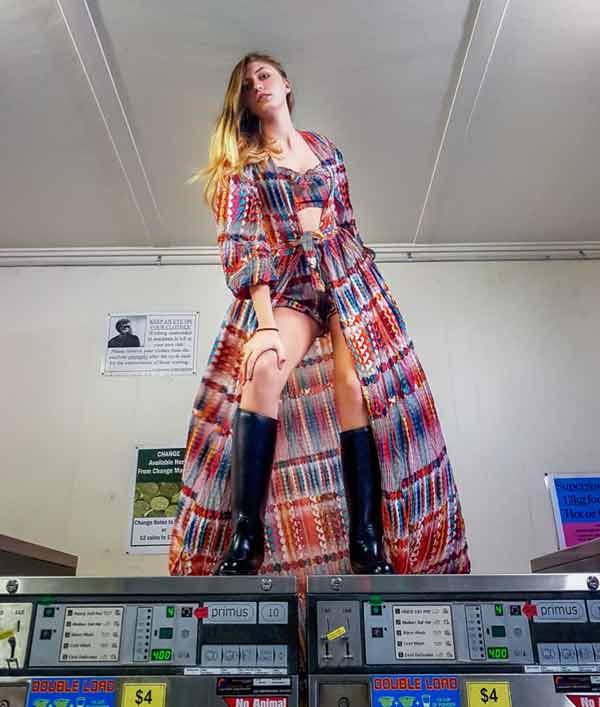 Credits:
Photography and Art Direction
Cindy Vogels
Model
Skye Allard
Edits and Project Assistance
Matt Allard, Leeroy Todd, John Howie
Wardrobe
Originals by Racy&Lucky
Cindy's favourite faux leopard fur jacket
Footwear
Dublin, Manning Cartel, Tony Bianco
Millinery
The Devoted Milliner