Canberra creative, TJ Nicol, introduces Lairy Legs, a refreshingly different, highly original brand of active wear for the country's highest population of sport and exercise participants.
"Lairy Legs came about while I was going through one of the worst periods of my life. Long story-short, I became very house-bound due to severe anxiety, panic attacks and depression. I turned to my creative side as a way to get outside of my head... Working with my hands, creating artwork that was not at all traditional," TJ says.
"Eventually I found myself playing around with digital designs and through a lot of research and many, many hours of trial and error, I found something that I absolutely fell in love with... Just looking at them makes me smile, and that's one of the main reasons I wanted to share my products with other people... I hope to give some of that happiness and fun to my customers."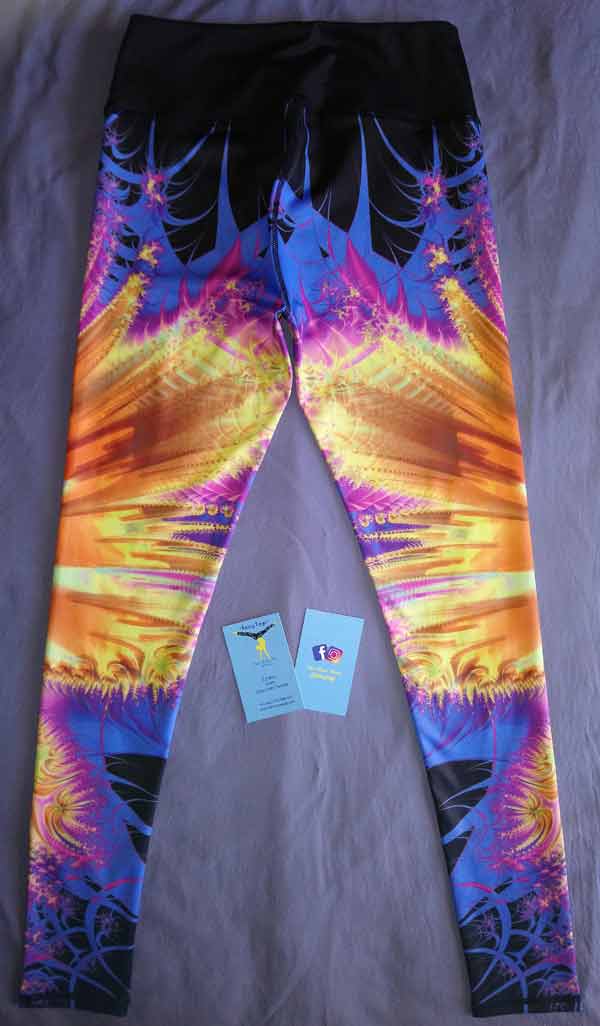 "My business model is 'less formality, less seriousness'... I don"t like stuffiness, it's counterintuitive to my goals. We need more 'happy'; we need more 'fun'".
Originally from Townsville in North Queensland, T J had a small run of Lairy Legs manufactured and after a lot of very positive feedback and sales, and a move to Canberra, she now has a larger run to offer, in a higher quality and more exercise appropriate style. Her range is available in sports bras, short leggings, capri length leggings and full length leggings.
"These are not products chosen from a manufacturer's catalogue...they are custom made; sublimation printed (method of printing with astonishing colour results); moisture wicking; breathable; quick drying; anti-bacterial; poly/spandex active wear that I have designed myself... They are not at all boring!"
Whatever you"re into: walking, running, riding, hiking, climbing, dancing, yoga, pilates, hopping, skipping or jumping... The products are comfortable, they feel fantastic, and the colours are vibrant.
The start-up process has been challenging. TJ had to borrow money from family to cover manufacturing, postage, trademarking and simple advertising.
"The whole process has been a little stressful, but rewarding. I started by participating in the New Enterprise Incentive Scheme (NEIS), which is basically training in small business management. They were very supportive and encouraging of my idea and its potential. I am exceedingly grateful to my family and the NEIS teachers and mentors for their ongoing support... It's invaluable, particularly for people like me who are not confident and need reassurance on a regular basis."
Lairy Legs are available now... Click here to view the collection and #WearTheFun!