Eddie winner, Triple Crown Winner and most recently the 2016 World Surf League World Champion John John Florence has taken the surf world by storm, and now he teams up with Hurley to create a range of boardshorts that look and feel great.
The 24-year-old is the fourth ever Hawaiian surfer to win a world title. His collaboration with surf brand Hurley is called the Hurley Phantom JJF 3 Nebula Elite Boardshort.
Used to describe astronomical objects and galaxies outside of the Milky Way, a Nebula is an interstellar cloud of ionised gases, the very pillars of planetary creation.
Nebulae have been a source of inspiration for John John throughout his life, and are now captured by Hurley in a new signature boardshort, interpreting John's style and influence.
Combining futuristic function and durability, the Hurley JJF 3 Phantom Boardshorts are built with laserscopic precision and state of the art materials to keep up with JJF's enigmatic abilities in the ocean.
Overseen by John John Florence from start to finish, the Hurley Phantom JJF 3 Boardshorts advanced innovation and aesthetic offer a window into JJF's restless mind. They are a direct extension of John's brilliance in the ocean and are as authentic and original as he is out of the water.
"They need to hold up in every condition. Eight hours a day," John John explains.
To do this, Hurley utilised a new Phantom durable stretch material. It's a heavier fabric with more stretch, that provides strength without sacrificing performance in powerful ocean conditions.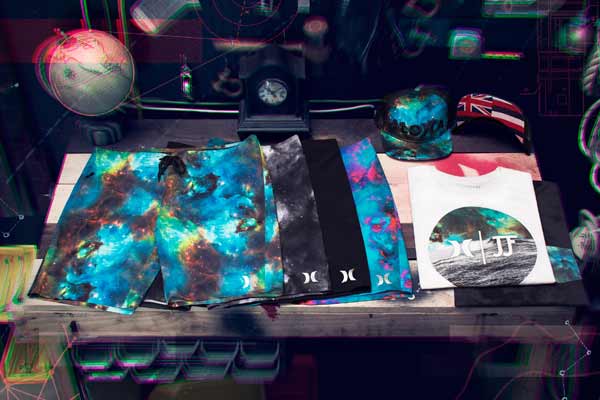 The 20" length of the boardshort lands just below the knees, providing extra coverage and protection. John John wanted his Hurley Phantom JJF 3 Boardshorts to make him feel locked down, without feeling locked up.
Hurley incorporated futuristic laser cutting techniques in the Nebula to reduce bulk and increase mobility.
The Hurley Phantom JJF 3 Boardshorts Hyperfuse Waistband and closure system provide a locked-down fit in the heaviest ocean conditions. Hurley was founded in 1998 and has grown to be one of the most recognisable surf and sport brands in the world.
The Hurley Phantom JJF 3 Nebula Elite Boardshorts are available now, online at Hurley's website or in select stores.