This summer, label Gorman has collaborated with Mireia Ruiz on a dynamic collection featuring apparel, homewares and accessories.
In 1999, Lisa Gorman launched her very own, eponymous label at fledgling boutique Fat32 in Fitzroy, Melbourne. Her collection, titled Less Than 12 Degrees, received instant success and was the beginning of something very special. Gorman is thoroughly modern despite its vintage and tribal references, inspired by the everyday and the local culture and artists that surround us.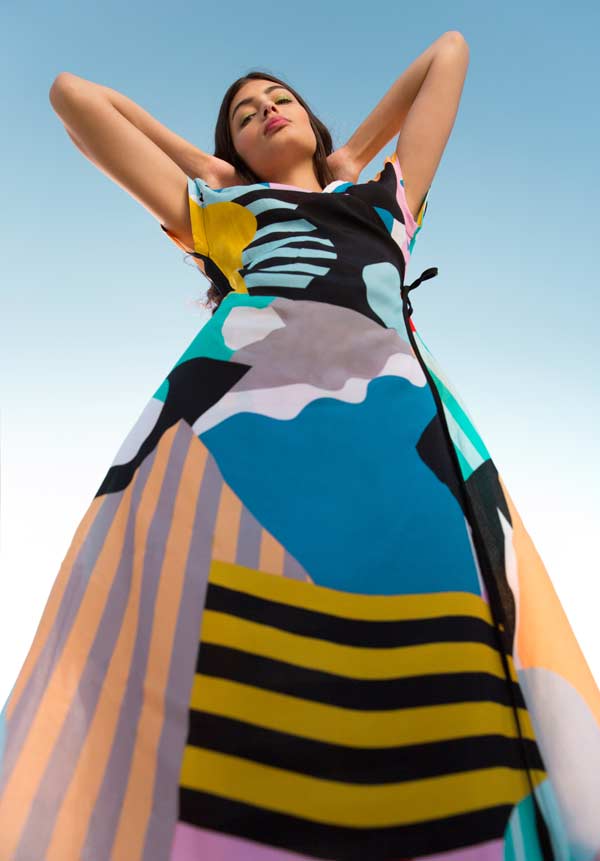 Image © Jesse Chamberlin
Now, Gorman is combining her powers of style and beauty with Mireia Ruiz for a new collaboration. Mireia Ruiz x Gorman brings vibrant geometrics, imaginary landscapes and playful shapes, adorning classic and new Gorman silhouettes.
Mireia is a Spanish artist, living and working in Barcelona.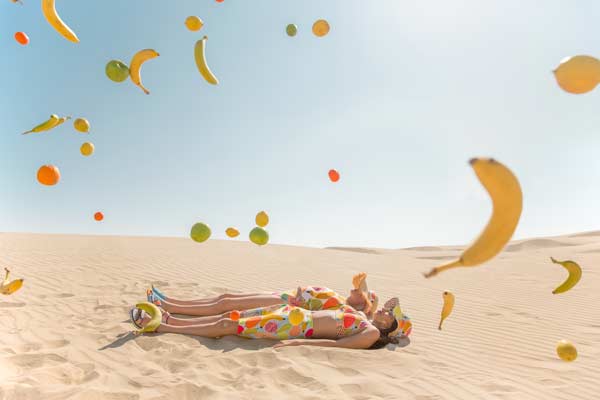 Image © Jesse Chamberlin
The synthesis of shapes and the deep study of colour define her work. Mireia's main motivation is to paint her works with colour to convey a message of positivity in a world as complex as a parallel dimension.
Continuing in the marvellous spirit of collaboration, Gorman joined forces with Bri Emery from designlovefest to create the new season campaign for the Mireia Ruiz x Gorman summer collection, photographed by Jesse Chamberlin in the dunes of Oceano, California. Bri Emery is the Creative Director, Founder and Editor of designlovefest, a multifaceted studio and lifestyle blog based in Los Angeles.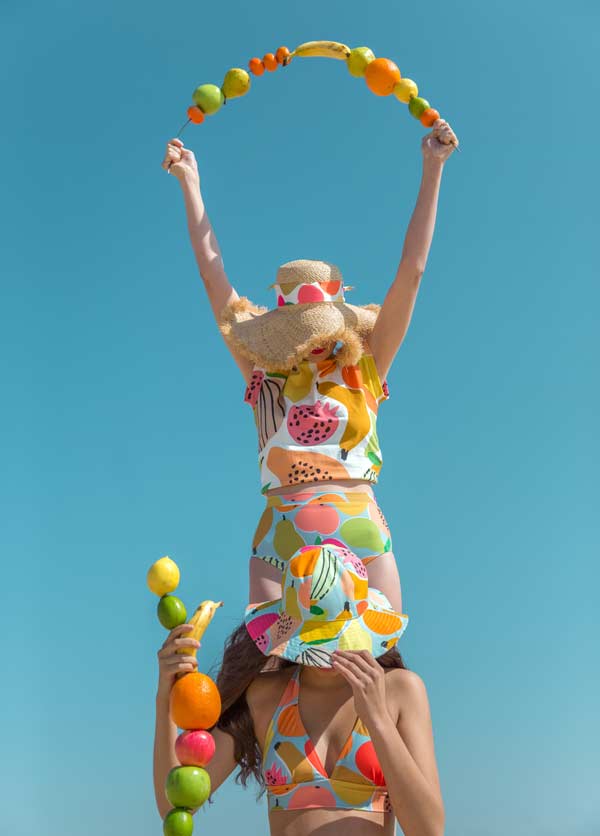 Image © Jesse Chamberlin
The Mireia Ruiz x Gorman summer 2017 collection is available not only in stores across Australia and New Zealand but also in West Hollywood.