Creativity has always burst at the seams of couple Joel and Rachel Cooper.
They have developed a lifestyle shaped around happiness, wild adventures and creating pieces with soul within their designs, music, travels and family.
Established in 2005, Frank & Dolly's was launched as a boutique design label. Mother and daughters Jane, Rachel and Sarah drew upon their generational history of dress-making and fabric design, handcrafting pieces that told stories, were one-of-a-kind and communicated the universal language of 'handmade'.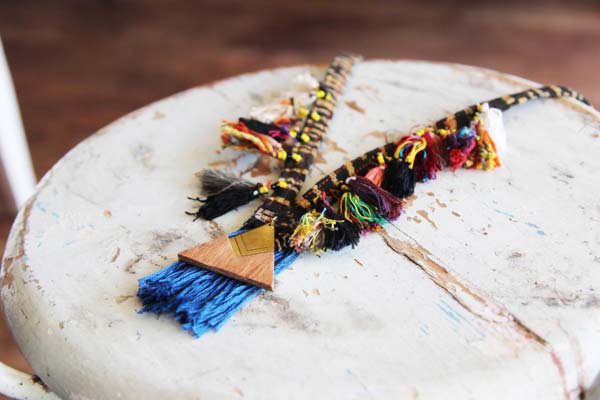 Flash forward five years and Joel, Rachel and Jane welcomed the first Frank & Dolly's Retails design store into the world. It embodied everything they wanted it to, fast becoming a creative hub for those seeking hand-crafted beauty and a breath of fresh air in the retail world. Soon enough, people became interested in the couple's story and products, their travels to far away cities, their treasure hunting for rare fabrics and their approach to having a young family and a thriving business.
With the success of the store and the brand, Frank & Dolly's grew to its new and current space in East Geelong, Victoria, continuing to draw people in from across the country.
Taking pride on the fact that every piece has a story and is ethically made, Frank & Dolly's is an insight into Joel and Rachel's life. It's about living beautifully and filling precious days with design, truth, family, travel, art, music, inspiration and justice.
And what's in the name? Well, Frank & Dolly's is named after Rachel's Nanna and Popa. Dolly was a seamstress and fell in love after meeting Frank when making shirts in the war. Dolly taught Jane, who then taught Rachel, everything about sewing, creating, being resourceful, all whilst running a family and having a cheeky sense of humour.
The brand has an exciting Spring collection available not only in store but
also online
, ranging from necklaces, earrings, homewares and clothing.
Frank & Dolly's: Pieces with soul.