Finders Keepers is back again!
In addition to its 9am-4pm weekend, the Finders Keepers market will be open the preceding Friday 10 November from 5pm-10pm. Finders Keepers is Australia's longest running independent design market.
The market began in Sydney back in 2007 with a mere 20 stallholders, and this year continues to celebrate its ten-year anniversary with over 200 independent art and design stalls. The stalls hold a broad range of items, including clothes and accessories, art and photography, stationery, candles, household items and décor and perhaps most importantly: lots of food. We mean tonnes of it.
Recycled Delights will be there – you know, the ones that take salvaged and repurposed timber to create one off or bespoke pieces? Yeah, those guys are pretty clever.
Finders Keepers' top pick for this summer is non-profit fashion label
Magpie Goose
, joining the markets with a debut stall this year. Magpie Goose is currently being incubated by Enterprise Learning Projects, an organisation dedicated to fostering and supporting grassroots business development in partnership remote Aboriginal communities.
Other labels making their debuts are Doops Design who create bright screen-printed cushions and
J.F.A. Hynd
that offer botanical illustrations and textiles.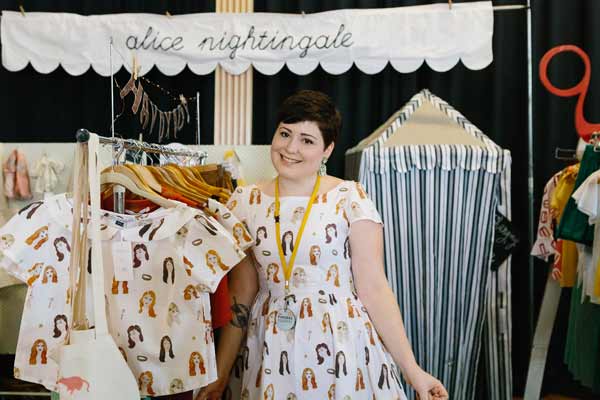 Brisbanite
Kara Rosenlund
will also have a stall. Her photographic prints range from architecture to portraiture, landscapes to animals and many more impressive works.
Julie White
will also be joining Brisbane after making appearances at all the Finders Keepers in Sydney, Melbourne and Adelaide over the past few years. She will be joined by other interstate visitors such as hat designers
Will & Bear
, Byron Bay's botanicals and ceramic specialist
Nikau
and Melbourne's homeware and jewellery designer shuh.
Food and drink stalls include Bald Rock Beef Jerky, Chai Addict, Misty's Salted Caramel, Sticky Balsamic and The Salty Goat. Ready to eat food includes i heart calamari, The Pie Hole, Sushi To The Max, Frozen Sunshine and many, many more. Stretchy pants might be a good idea...!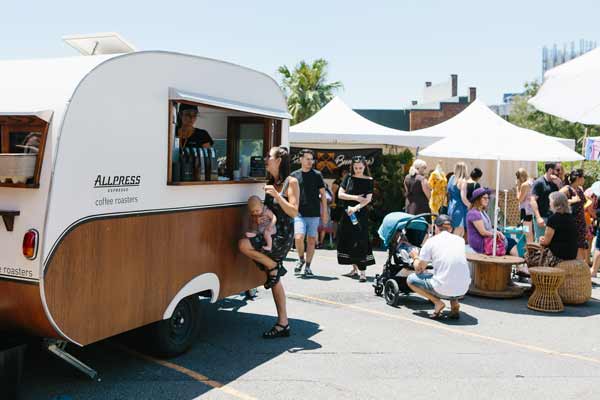 It won't just be market stalls either... There will be live music, food trucks and most importantly, a bar for all those who need to console themselves and their wallets after buying one of everything. Or perhaps a drink just to celebrate a day well spent at Finders Keepers.
Entry is only $2 for adults, so get down and find what you want to keep!
Finders Keepers is open Friday 10 November from 5-10pm and 9am-4pm on 11-12 November at Brisbane Showgrounds.