Rory Lowe is full of stories that have been heard by many people.
Even Tame Impala says he's 'even funnier than he is insane'. Rory will bring a bunch of his tales to Adelaide and Perth in 'Get Rich Or High Tryin''... And here, he answers some questions about what to expect at his show.
You're known for your storytelling abilities – Where do you get them from?
Most of my stories are true, a few are extremely elaborated. I like to try put myself in situations where I probably shouldn't be, which is an articulate way of saying I'm just an idiot. The "why not" lifestyle tends to lead to some sort of hilarity or excitement… Or injury.
What makes storytelling so appealing for you?
There's obviously the bittersweet nostalgia of reminiscing. But the best thing about sharing your memories is when people feel. When they truly, emotionally commit to you. Because then the people listening are no longer an audience, they become bystanders to the actual event. They are completely immersed in the story, they feel the same things that I felt when it was happening.
You've gotten quite the compliment from our own Tame Impala… What is it like to receive praise and recognition from people with a platform like that?
It's quite funny, Kev (Parker) showed me some love back when their second album 'Lonerism' dropped so they weren't massive back then. Obviously that changed. So know I have this amazing 'endorsement'. Hahaha! Its like bitcoin but with quotes and I don't have any money.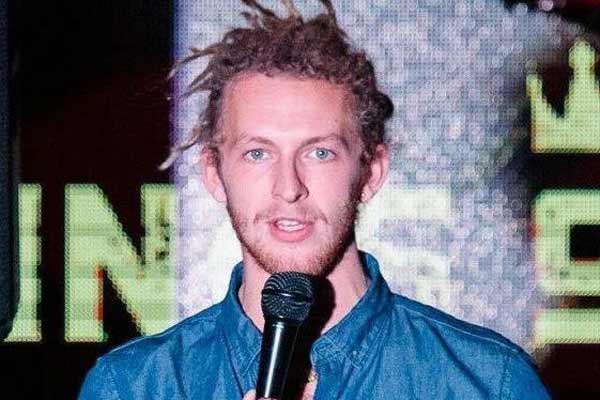 What does it take for you to put a storytelling show together? How do you decide which stories make the cut?
If I tell my best friend Dillon and he laughs so hard that he runs away from the conversation then it goes in the show.
Has anything insane happened to you recently that you have thought about including in your set?
I've been doing a lot of international and rural shows this last few months and I've got myself into some mischief in some very different cultures. Getting caught drinking beers in Pakistan with a neuroscientist. I got attacked by an emu in Exmouth which I found so funny I couldn't defend myself. I got kidnapped by Maldivian millionaires on New Year's Eve. There might even be a musical number with a special guest.
Sell your show in one sentence.
Some real motherf***ing funny shit. Can I say that?
Rory Lowe plays Hellenic Club from 12-25 February and Balmoral Hotel on 25 February for Fringe World in Perth. He also plays Pig Tales at Gluttony from 12-18 March for Adelaide Fringe.