Perth, get ready for a month of laughs.
From late April until late May 2019, Perth Comedy Festival will be introducing Western Australia to some absolutely cracking talents. The festival has announced its first line-up of attendees, with more to follow in December, and the full itinerary in March next year.
The line-up includes regulars like British charmer Stephen K Amos and Scottish observationalist Daniel Sloss. Stephen K Amos will regale audiences with old favourites and new material, and Daniel Sloss will be arrive following the large success of his Netflix specials. Audiences should prepare for dark and cynical humour cloaked in the guise of 'reality'.
Stepping up for Australia are side-splitting Nazeem Hussain and Tahir. Nazeem Hussain has had an incredibly successful year so far. Not only has he entered into the dregs and depths of fatherhood, he's also recorded his first Netflix special and aired his sketch show 'Orange Is The New Brown' on Channel 7. Tahir is Australia's first and only Turkish comic, and his observational comedy will leave you gasping. Known for sketch shows like 'Here Come The Habibs' and 'Fat Pizza', Tahir is the voice of reason you probably shouldn't listen to.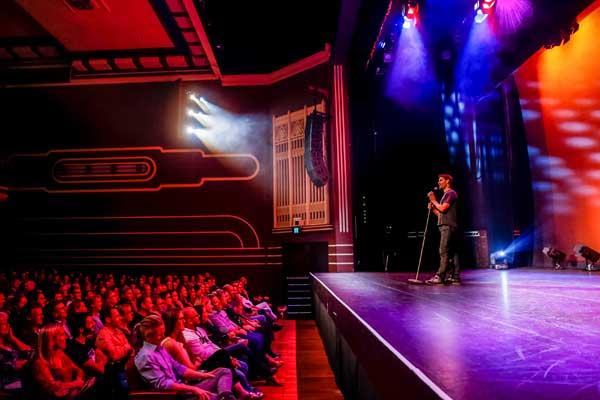 And local representations include WA's own The Motherhood, Simone Springer, and Colin Ebsworth.
The Motherhood is comprised of four mothers, all representative of different cliques: 'mum of two', 'FIFO mum', 'divorced diva', and 'silly mum'. Their self-deprecating humour is typical of Australians, and both celebrates and trounces the joys of motherhood. The self-proclaimed divorced diva Simone Springer will also step out of The Motherhood to perform her own solo show, one that's a little less motherhood and a little more labia. Colin Ebsworth rounds out the line-up as the youngest act on the bill so far, with his act focusing on social commentary.
PERTH COMEDY FESTIVAL FIRST ACTS
Stephen K AmosDaniel SlossNazeem HussainTahirThe MotherhoodSimone SpringerColin Ebsworth

Perth Comedy Festival runs 22 April-19 May.