The Perth Comedy Festival has announced its 2018 return with a big first announcement.
Ten acts have been confirmed for the event so far which takes place from the end of April.
Stephen K Amos is returning with his 'Bread And Circuses' show, covering everything from Brexit to Trump. South African-born New Zealander Urzila Carlson's 'Studies Have Shown' guarantees to teach audiences useless and ridiculous things.
Des Bishop and Jason Byrne, both lads of Irish descent, are also booked to make an appearance. Des's show 'Egorithm' delves into a number of topics including male defensiveness around feminism and Islamophobia. 'The Man With Three Brains', Jason Byrne's show, will bring Jason's classic improv moments that audiences have come to know and love, plus more.
Scottish rising star Daniel Sloss is welcomed with open arms, presenting 'Now' using his endearing blend of arrogance and awkwardness.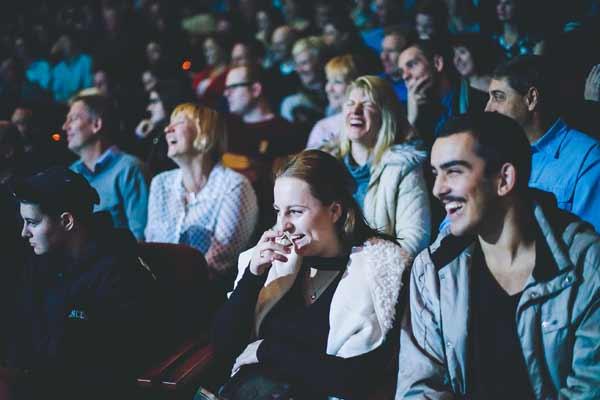 Perth Comedy Festival 2017 – Image © Cam Campbell
Tom Segura (America) brings 'No Teeth No Entry' to Perth Comedy Festival off the back of his Netflix specials and podcast 'Your Mum's House'.
Aussies Nazeem Hussain, Neel Kolhatkar and Alex Williamson will all bring their respective comedy stylings to the festival too, with experience on TV, radio, online and of course on stage.
Rounding out the first announcement is UK satirical news reporter Jonathan Pie, famous for his 'off-air' tirades against world politics and entertainment.
More acts will be announced at the end of November and the full line-up for Perth Comedy Festival will be revealed in March 2018. Tickets go on sale 10 November.
Perth Comedy Festival takes place from 23 April-20 May.