Comedian Matt Okine barely has any time to bask in his success.
From his acclaimed stand-up to co-hosting Triple J's weekday breakfast show, Matt has dominated in everything he's done. He's since left his radio gig, but only to create and star in the Stan Original Series 'The Other Guy'. When I called Matt, he was finally enjoying the fruits of his labour.
"I am in my lounge room, currently watching episode three of my show."
Oh, how vain!
"I know, I know," he laughs. "I haven't actually seen the final version. I had to go to Montreal for the comedy festival, so I have never seen the very final version."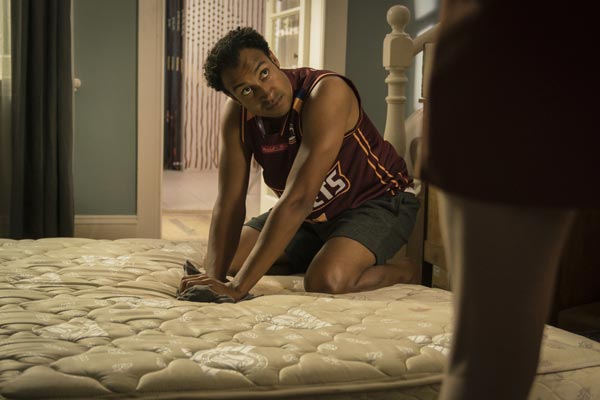 Image © Mark Rogers
'The Other Guy' is based on his stand-up show of the same name. Matt plays AJ, a radio host who is dating again after his long-term girlfriend cheats on him with his best friend.
"I guess it's just a relatable story that reaches far and wide; no matter who you are or where you are around the world you can relate to the situation," Matt says. "That's why we thought this was the one that would be the strongest start of any of the conversions of the stand-up shows I've done."
The show combines drama and comedy for a realistic portrayal of navigating adulthood, something which was important to Matt.
"I'm totally down for writing a punchline every ten seconds kind of show. But if I wanted it to be real and have the situation my character was in, it wouldn't have felt right; I wouldn't have believed any of the characters. I like whenever anything is like real life where sometimes you laugh and sometimes you cry."
Matt co-wrote the series with friend and comedian Becky Lucas, who he highly praises. "We've been friends for a long time, so I felt like she would be a really good person to capture the style I was going for," he says. "Often she'd come around to my place and we'd lie on two different couches and bash away our ideas. She'd complain that I don't have an air-conditioner or a fan and I would complain about how much she was on Twitter instead of actually writing. I'd be like, 'how are you going on episode three?' Then I'd look at her Twitter and she would've posted three real funny things. Just save it for the show, mate!"
The cast is also stacked with talent, featuring rapper Adam Briggs, Christiaan van Vuuren of 'Bondi Hipsters' and Harriet Dyer, who plays AJ's party animal best friend Stevie. "She's the best – I could watch her all day," Matt says of Harriet.
Matt worked hard on 'The Other Guy', but is thankful to those who helped and supported him, including Stan.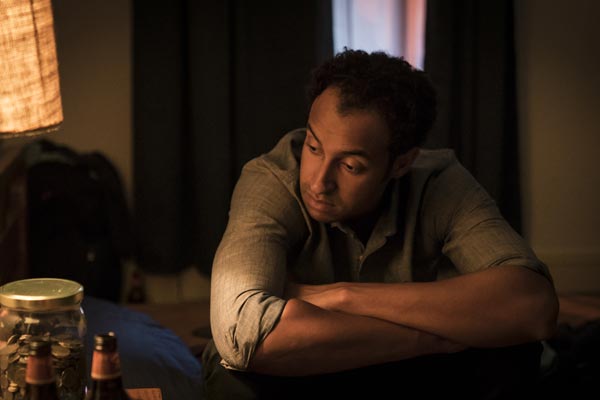 Image © Mark Rogers
"We really had a lot of people who saw the potential in myself and Becky and really get the best out of us and for wanting to take a punt on a relatively unknown TV face. It's overwhelming they've thrown the support behind it that they have and have taken a leap of faith with us."
Matt will next perform in London, take a much needed break, tour Australia and hopefully get started on season two. But now that he's seen his show, what does he think of it?
"Oh, it's good! Best show I've ever seen!"
Matt Okine's Stan Original Series 'The Other Guy' is streaming on Stan now.