In November last year, stand-up comedian Harley Breen shocked listeners and his co-host of Sydney's 2Day FM's breakfast show when he announced his resignation.
This year sees Harley return to where he truly belongs: on a stage making people laugh. He's been working on a brand-new solo show he calls 'Flat Out Doing Nothing'.
"I thought it was a good show title because it's a very Aussie kind of thing to say and it also starts to shape what I'm talking about," Harley says.
"I'm definitely talking heaps about being a new dad for the second time and leaving breakfast radio, but also talking about how all of us – and if I get specific, men in general – are constantly flat out.
"I look at it everywhere and at myself. We all say 'man, I'm really flat out', but they're not doing anything, nothing's getting done. You watch these blokes that are working full-on jobs and are crushing hours, but are you actually doing anything? Is life actually getting lived, or are you just avoiding seeing your family and friends?"
It's a question Harley himself wrestled with during his stint on breakfast radio last year that had him living life away from his new family, leaving him to wonder how much the stress and worry is really worth when it's at the expense of people you love.
The answer he came upon was what led him to leave breakfast radio, as well as co-host Em Rusciano, to return to the whacky, unpredictable world of stand-up comedy.
"That's not an easy choice to make at all because that's a regular gig, a regular job," he says of his 2Day FM role.
"But breakfast radio is a very weird fit for a stand-up comic – it's the complete opposite end of the day I was used to, and on top of that I had a baby in February of last year and the mornings are the best times with kids. You're all waking up together and starting to feel out the day, and I was missing all of that. I don't think there's a job or enough money in the world to justify missing out on those sorts of opportunities."
In putting together 'Flat Out Doing Nothing', which he will present at both Brisbane Comedy Festival and Adelaide Fringe Festival, Harley says he had plenty of material in stock after two years away from the stage.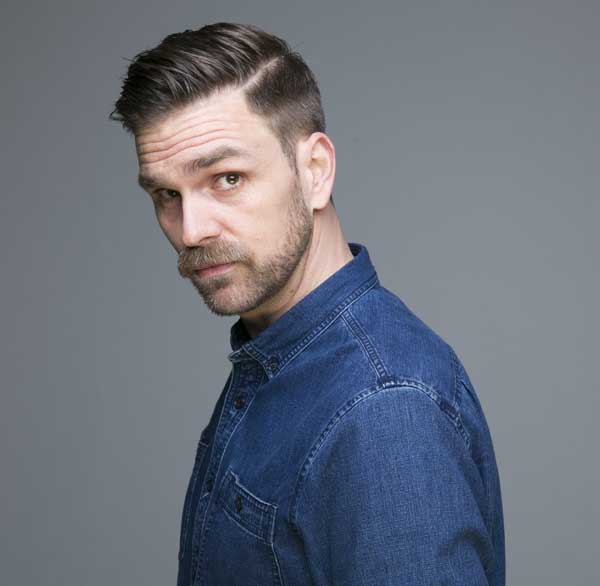 "I found this year's show an easier thing to write because I've got almost two years' worth of life that I haven't put into a new show," he says.
"I'm really enjoying working that new gear in; some of it is still pretty rusty at the moment and I'll try to blow the dust off it and make it a polished show by the time I get to town. This time of the year I go 'have I written anything funny ever? Oh God!'."
Harley Breen Tour Dates
15 February-4 March – Studio 7 at The Garden Of Unearthly Delights (Adelaide Fringe)12-18 March – Brisbane Powerhouse (Brisbane Comedy Festival)3-5 May – Hellenic Club Of WA (Perth Comedy Festival)17-20 May – The Comedy Store (Sydney Comedy Festival)