The Laughing Samoans comedy duo, Eteuati Ete and Tofiga Fepuleai, has been touring New Zealand, Australia, the Pacific islands, the UK and US for over a decade.
Their latest show, 'Fink About It' will see them return to their classic characters, including: Aunty Tala, Uncle Sam, Paul and Victor as well as another hilarious episode of their children's TV programme 'Island Time'. A rarity in live comedy, Eteuati Ete says this is a show the whole family can enjoy – with a few extra giggles from mum and dad.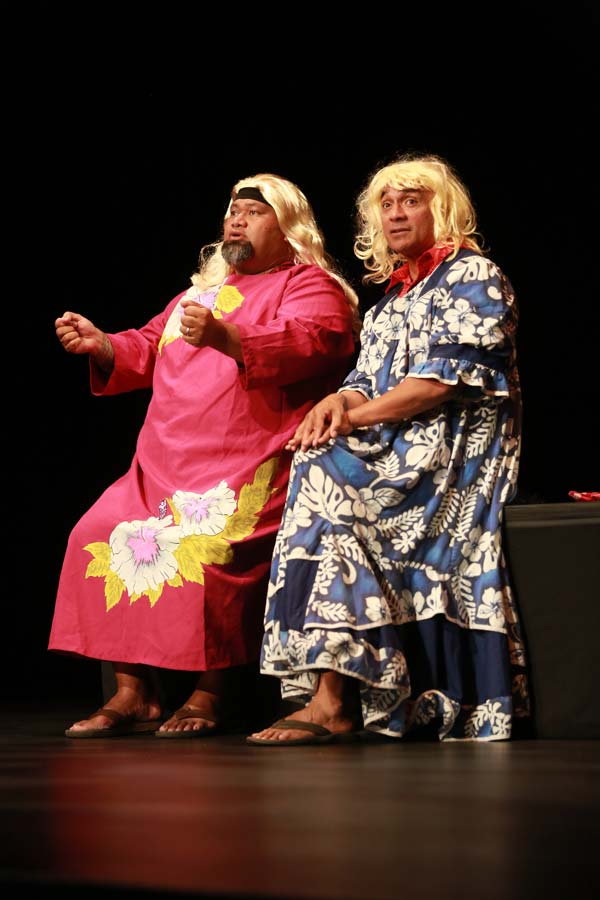 What are you wanting audiences to fink about?
We are wanting them to fink about how wonderful life is when you're able to laugh at yourself.

You recently visited a children's hospital – can you describe the feeling you get from brightening hospital days for the kids and their families?
It gives you a real sense of purpose when children tell you that the comedy we do is a pain reliever. I guess it's where the saying 'comedy is the best medicine' comes from.
Are there any special stories from your visits you can share?
We have been supporting a cause in Fiji called WoWs Kids Fiji who provide support for kids with cancer and other life threatening diseases since 2008. When we went to Fiji a couple of weeks ago we were able to visit the resource centre built with funds we've help raise. It was very special for us to see the fruits of our labour and to know that we're not only making young children happy but we're doing something practical as well.

Even though you're a family-friendly comedy show, are there a few adult jokes slipped in that will fly over little heads?
Yes, there are one or two that only the adults will get.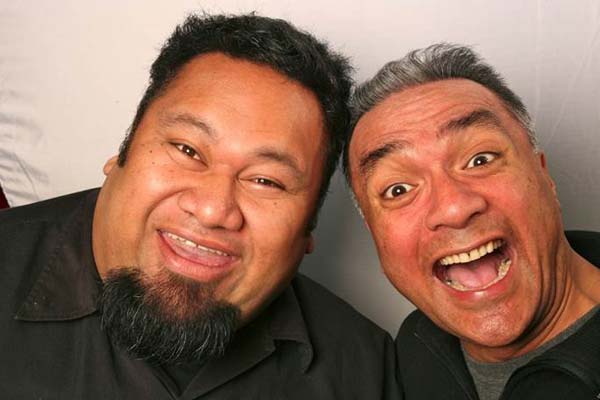 Do your kids/ nieces/ nephews think you're a hoot or full of dad jokes?
Our nieces and nephews think we're a hoot, but our children don't. As far as our children are concerned, we're just boring dad.

Let's be honest, dad jokes are always winners – no matter how lame – do you have a cracker?
Did you hear about the guy who invented Lifesavers? Apparently he made a mint.

Out of all your characters, which best fits your real persona? Which is the most fun to play?
The mischievous young boy Victor. I think there's always that mischievous young boy in every grown man.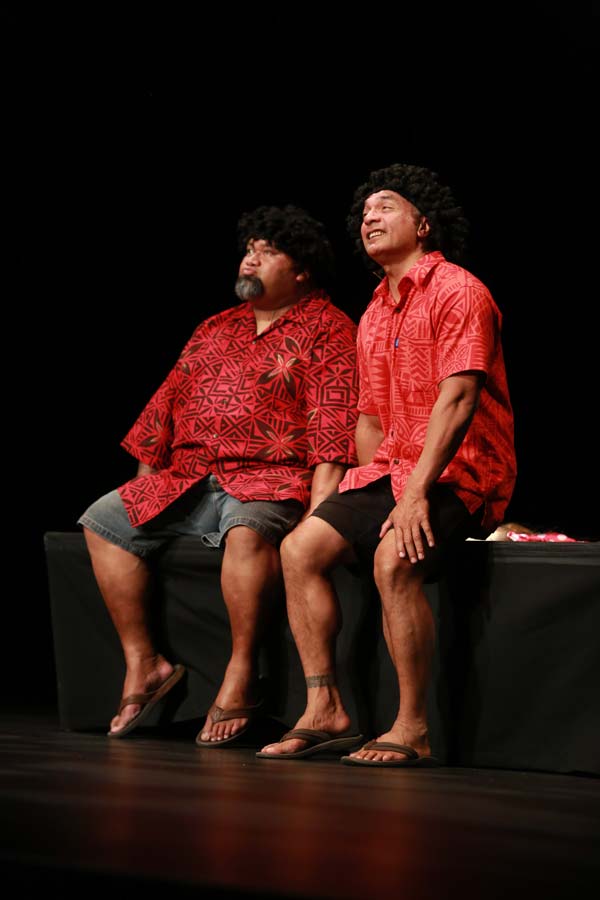 Do the significant women in your life come across in your female characters?
Yes, all our characters are influenced by people we know.

How do you create different personas and the shows?
Amazing how creative we can be when opening night approaches.
What can expect from two laughing Samoans?
We hope there'll be more than two laughing Samoans in the audience when we're there.
TOUR DATES
Thurs 24 Sept – Griffith Regional Centre Fri 25 Sept – Woolongong Town HallSat 26 Sept – Sir John Clancy Auditorium (Sydney)Thurs 29 Oct – Redland Performing Arts Centre (Cleveland)Fri 30 Oct – Arts Centre Gold CoastSat 31 Oct – Mildura Arts CentreThurs 26 Nov – Logan Entertainment CentreSat 28 Nov – Riverways Arts Centre (Townsville)