Em Rusciano has a schedule that would exhaust a regular person.
The Melbourne-based performer sings, does comedy, parents her two children and also hosts 2Day FM's breakfast show 'The Em Rusciano Show With Harley Breen'. On top of that, she's just announced a national 2018 tour of her new show 'Evil Queen'.
"Yeah, it's hectic," Em laughs. "I'm kind of waiting for a day where I can go, 'Well, there isn't much on. Maybe I can do some gardening'. But I'm sad if I'm not driving around in sequins and a leotard with a seven-piece band behind me."
Em's latest show is called 'Evil Queen'. The show pays homage to the famous villains in films, who she has identified with since her childhood.
"As a little kid I loved the way that they dressed, the way they moved, the way they spoke. They had the best songs and the best make-up. I wanted to be them, and I always wanted them to win. I used to watch 'Annie', and I hated Annie. Miss Hannigan was so amazing; she wore pearls and drank gin in her bathtub. I thought she was amazing!"
While villains are probably not the best role-models for children, it's hard not to be fascinated with them. But for Em, villains were characters with a lot of depth and personalities she found relatable.
"When I watched 'Maleficent' with Angelina Jolie, I was really upset and identified with her. I just get being misunderstood and damaged, and also being passed over for a blonde person. Even in 'Tangled' when Rapunzel's hair got cut and lost its magic it turned brown, and as a brunette I was like, 'Oh, f*** you, Disney! So only blonde-haired girls have magical powers, but when it dies it turns brown. What kind of message is that for any young brunette?' So, this is a strike-back for everyone who's not a perfect Disney princess!"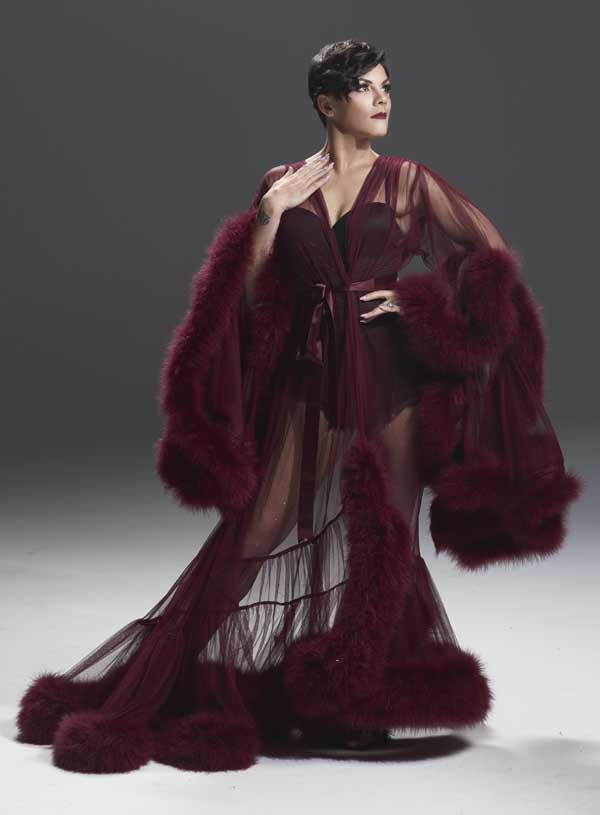 Rather than just learning about good triumphing over evil, Em has learned a lot of life lessons from her obsession with villains, even applying some to her everyday life, like when she bluntly questioned Prime Minister Malcolm Turnbull on her radio show about Australia's marriage equality plebiscite. She's also learned how villains are just misunderstood and how one catastrophic event can change a person.
"I'll be talking about my miscarriage that I had this year, just because the show wouldn't be happening if I had a newborn," she says. "I had this one catastrophic event that happened to me that changed everything and could've pushed me over the edge in terms of what kind of person I became. So, I'm relating that back to the evil queens and what could've happened in their pasts. I just want people feeling a bit lighter and that I'm more understood, and maybe they'll be a bit kinder to themselves. It's always a big therapy session, my shows."
As well as being so personal, Em promises 'Evil Queen' will be the campest show she's ever done. The show will be filled with costumes, stories, some of her favourite Disney villain tunes and Em's famous energy.
"It's a full 90-minute spectacular. I'm just exhausted talking about it."
Em Rusciano Tour Dates 2018
16-17 February – Palais Theatre (Melbourne)24 March – Thebarton Theatre (Adelaide)12 April – Sydney Opera House13 April – State Theatre (Sydney)20-21 April – Queensland Performing Arts Centre28 April – Riverside Theatre (Perth)