The Yellamundie National First Peoples Playwriting Festival is on again this year as part of the Sydney Festival, bringing the best in Indigenous theatre to our national stages.
Yellamundie is a term derived from the Darug word for storyteller and the festival was established by the Moogahlin Performing Arts group in 2013 as their biennial showcase of work from emerging and established playwrights across Australia and around the world.
The festival is a celebration of the stories and experiences, both ancient and contemporary, of First Nations people told through the medium of theatre. The 2017 programme includes the first play by Indigenous rights activist and poet Ken Canning, based on his own experience of being incarcerated as a young man. It also includes Henrietta Baird's first play, which sees her transitioning from contemporary and traditional dance and choreography to performance writing.
"We are very excited to be presenting Yellamundie Festival again in 2017," Yellamundie Festival Artistic Director Fred Copperwaite and producer Lily Shearer say. "This year will see the largest festival programme to date, with six new works, panel talks, and for the first time including international artists and work from Turtle Island and Aotearoa. We're also thrilled to be welcoming Ernie Dingo as Festival Patron and are looking forward to seeing his cheeky grin on our stages again."
Since beginning in 2013, the Yellamundie Festival has been responsible for the development of 12 new scripts from Australian playwrights across the spectrum of career status and geography. In the short history of the festival, 16 scripts have had public readings, seven of which were selected for further creative development.
Of these, three have been professionally produced for the stage. Previous festivals have presented early readings of 'Weight' by Jada Alberts, which became 'Brothers Wreck' (produced by Belvoir in 2014), 'Battle of Waterloo' by Kylie Coolwell (produced by Sydney Theatre Company in 2015), and 'The Season' by Nathan Maynard, which premieres at the Sydney Opera House as part of Sydney Festival.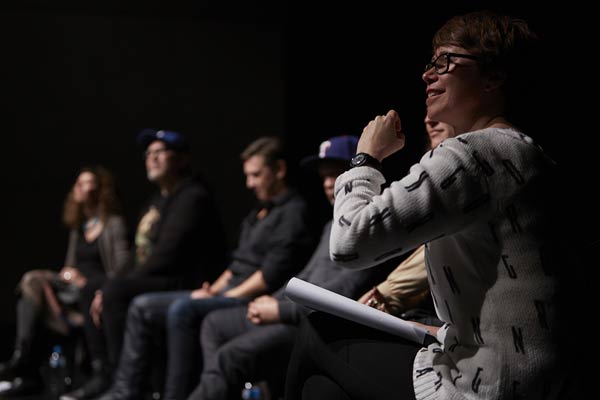 Additionally, at least one play from this year's Yellamundie Festival will be selected by Moogahlin to be developed further in 2017/18. The 2017 programme will also see the formation of a tri-nations partnership between Australia, New Zealand and Turtle Island (Canada) in a world-first, cross-cultural collaboration with the aim of exposing the work of Indigenous and First Nation peoples.
The festival is the brainchild of the Moogahlin Performing Arts group which formed in Redfern in 2007. The word 'moogahlin' comes from the Yuin/Bundjalung dialect and means 'to play, or fool about'.
In 2017, the group celebrates their tenth anniversary of promoting and developing Indigenous theatre.
They are one of only three First Peoples performing arts companies in the country, and the only one currently in New South Wales. The festival also provides ideal networking opportunities for artists and industry forums, as well as readings of six new national and two international plays. A unique event in itself, the Yellamundie National First Peoples Playwriting Festival creates a thriving artistic and cultural meeting place, a chance for audiences to catch new and distinctive voices in Australian theatre.
The Yellamundie National First Peoples Playwriting Festival is held at Carriageworks, 27-29 January.