Brisbane's debaucherously delightful summer party is back, as Wonderland Festival rolls into Brisbane Powerhouse for 12 salacious nights of revelry.
An unrivalled end-of-year celebration of all things wacky and wonderful, this year's festival serves up a seductive feast of more than 25 events, canvassing comedy to burlesque, contemporary circus, cabaret, music, art installation and more.
"You can bring a drink in, you're encouraged to have a rowdy time," Brisbane Powerhouse Artistic Director Kris Stewart says.
"Wonderland Festival transforms the entire venue; it's a thrill from top to bottom."
Highlights include beatbox sensation and one-man orchestra Tom Thum and bohemian singer-songwriter Jamie MacDowell joining forces for a musical mash-up that defies conventions and expectations.
Comedy legend Arj Barker returns with a hilariously wholesome new show 'Organic'; and Australia's favourite dancer, Jack Chambers, choreographs the long-awaited Queensland premiere of groundbreaking hip hop musical 'In The Heights'.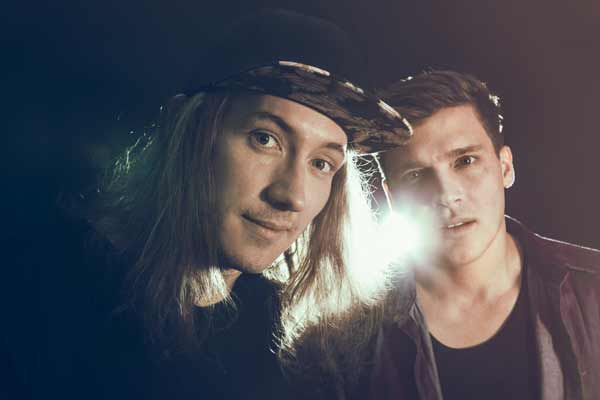 Jamie MacDowell and Tom Thum - Image © Chelone Wolf
Countless local legends join the party, including award-winning collaborators Benjamin Schostakowski and Emily Burton ('A Tribute of Sorts') debuting 'Elizabeth I', an electric new comedy of histrionic proportions; and internationally acclaimed songstress Emma Dean delivering a night of music, misadventure and mischief in 'Broken Romantics'.
Burlesque queen Jacqueline Furey proves that 'Würst' is indeed best with a mouth-watering striptease revue; and Queensland's premier showgirls, Bombshell Burlesque, bounce back with 'Viva BrisVegas!'; a titillating evening of glamour, glitter and giggles.
Circus finds a new summer holiday house at Brisbane Powerhouse for the festival, with Company 2, Flipside Circus, Vulcana Women's Circus, Common Thread Circus and GUSH all presenting astonishing home-grown works.
The annual Wonderland Festival is Brisbane Powerhouse's most significant celebration of and single investment in local artists, with 100 per cent of net box office going directly to those creating and delivering the work.
Wonderland Festival plays 23 November-3 December at Brisbane Powerhouse.