A new cabaret show called 'Quiver' will indulge in beautiful, cheeky, spectacular, thought-provoking and diverse circus at Brisbane's MELT Festival.
The show is performed by queer and queer-friendly artists from Vulcana Women's Circus and other talented performers. 'Quiver' highlights the notions of sexuality and gender in fun and engaging ways through the use many performance types that goes beyond just circus acts.
The performance will be a part of MELT Festival, which is a celebration and invitation for all queer and queer-friendly artists to present their works. This is an opportunity that Celia White, Artistic Director of Vulcana is more than excited to be part of with 'Quiver'.
The idea of creating a performance around the idea of celebrating queer works was one that Celia developed quite naturally.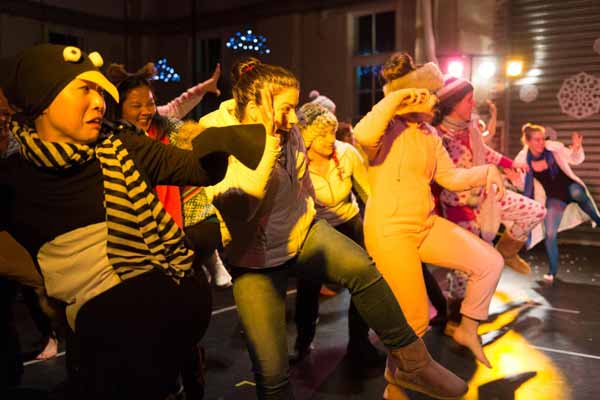 Image © Facebook
"As a feminist and queer myself it's always been a preoccupation of mine. The core idea is about challenging gender types that are constantly under review."
Highlighting the differing ideas of gender and sexuality in ways that are entertaining, energetic and surrounded by the idea of change is exactly what this performance looks to do.
"The idea is to give queer and queer-friendly performers and members of the circus the chance to show their work in a space with people that are interested in their work. The performance is filled with dance, circus, spoken work, music and a real sense of diversity. All the acts respond to the idea of queer and queer-friendly artists performing in a space crafted for them."
Celia cast the net wide to source the acts. Along with several members of the circus, there are many other new performers that Celia had the pleasure of finding.
Image © Facebook
"Finding new performers and reconnecting with older performers was a really interesting process. Sourcing the talent and getting them on board with performance ideas that really engage the audience, like flash mob, was just really exciting."
Once a circus performer herself, Celia uses her experience to work with the artists in a different and trusting way, which allows the artists' works to truly shine.
"This show really showcases the work of the artist rather than a set idea from me. I've been working with some of the acts closely to help craft their shows and give me thoughts, overall I've been more of a support to help create a show that highlights the artists and their experiences," she says.
"The creation of the show is really less collaborative in a sense. I've invited performers to show their work and I'm trust their work. I work closely with the MC and in a few other areas but I'm really trusting the performers and their work. Of course I've been giving support and advice and direction, but it's mainly their own work. That is very exciting, to have a show that doesn't have just my stamp on it, it shows a new aesthetic as well which is exciting."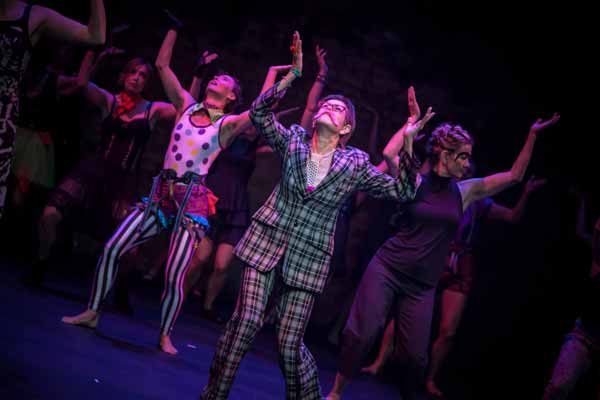 Image © Facebook
Celia quite simply describes this as an opportunity to relax with the ideas and enjoy them.
"It's an opportunity. It's a queer event that will draw a mainly queer audience, but it's open to absolutely anyone! It's really just an opportunity for the audience to relax with the ideas the show presents. It's more celebratory than challenging; it's a place to celebrate the works and experiences. It's a fun and relaxed way of looking at this particular idea without a serious agenda."
'Quiver' plays at the Brisbane Powerhouse on 2 February.