Five storeys of the Kings Cross Hotel will be transformed into an off-the-grid medical facility run by a mysterious figure known as The Doctor for 'Visiting Hours' by Kings Cross Theatre.
Audience members will be thrown into The Doctor's world, while participating in his unconventional therapies and experiments.
Co-Writer and Director John Harrison elaborates.
This is a non-traditional love story. Could you tell us more?
It's non-traditional in its telling, with clues and tiny pieces of information left for the audience to discover. Along the way we slip through time and space, following The Doctor's passion as he tries to make sense of the great tragedy and triumph of his love.
What do you think works best about immersive theatre experiences?
The world of the performance happens around the audience, and as they venture further into the story they become more entwined in its telling. So, you become a part of its story, not just an observer to it. And with a cast full of actors who are master storytellers, it's possible to get entirely lost in its world.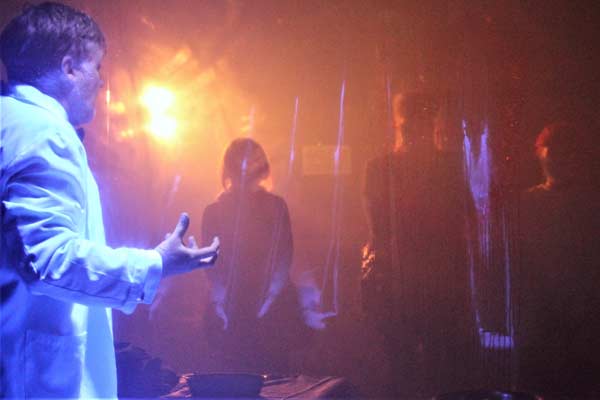 As both Co-Writer and Co-Director what were your goals when putting this show together?
I was interested in pushing the boundaries of the theatrical experience for the audience. Immersive theatre is a term bandied around a lot now and it covers an entire range of theatrical experiences. But my interest was in finding a way to tell a story and at the same immerse an audience into its world, so it's happening to them.
Further to that, what are your goals in terms of how the show is presented?
We had a couple of things we were aiming for: to display the odd and old beauty of the iconic Kings Cross Hotel; to reveal and perhaps add to the myth and mystery of Kings Cross; to create something that could mean many different things to many people. And to bring together some of Sydney's best indie theatre practitioners – writers, designers, actors, technicians, musicians – just to see what they were capable of. The result is extraordinary.
This story actually has a connection to the history of Kings Cross. How?
The idea began when Suzanne Millar (Producer and Co-Artistic Director of bAKEHOUSE) discovered the story of the Gun Doctor, a larger than life character from the Cross known to go anywhere at any time for anyone. He carried a gun with him and was known to be quite incapable of using it, at one time even grazing the shoulder of the policeman who was testing him for his license. His door was always open, and locals would drop by at all hours. To us he spoke of something so much more than the commonly known Kings Cross history of crims and gangsters: it was a story that revealed the heart and character and excitement and chaotic beauty of the area. 'Visiting Hours' is not his story, nor is our Doctor that doctor, but he was the stepping off point for our doctor: someone with a passion and heart for people, fearless and brave and caring.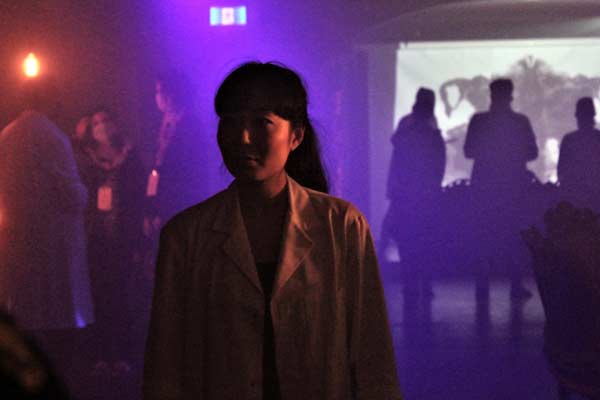 How are you wanting audiences to react to this performance?
I think audiences will have wildly different reactions! There are some moments and experiences that only two or three people each night will have. And the story ends in a way that allows you to bring your own meaning to it. We can't wait to meet them on the rooftop bar afterwards and hear what they think!
Have you ever been a part of anything similar to this?
'Visiting Hours' was first staged in 2016 as part of Vivid. It sold out 24 hours after opening and we knew that many had missed out, so we wanted to add to it, extend it, update it, and bring it back. Our KXT2018 season allowed us time to do just that, and Kings Cross Hotel wanted to partner with us. I think this is unique, even within the unique experiences that can be described as immersive theatre.
What has been the biggest challenge for you personally when it comes to the birth and now life of 'Visiting Hours'?
The scale. We're a little company, but we like to take on big ambitious projects. So, our work is inherently risky. We've juggled building and designing and tech and script writing and performance and rehearsing. And we've been, as always, humbled by and grateful for the people that have jumped on board such a grand idea. We're still in the middle of it all, but I think in a few days I'll be able to sit quietly on the rooftop of the hotel and enjoy it all!
'Visiting Hours' plays Kings Cross Hotel from 7-17 February.