Ireland's award-winning Tumble Circus comes to Perth Fringe World with 'Unsuitable'.
The show features a gang of acrobats, jugglers and aerialists in an hour of Belfast-inspired circus.
Here, Tumble Circus founding member Tina Segner answers some questions about the show.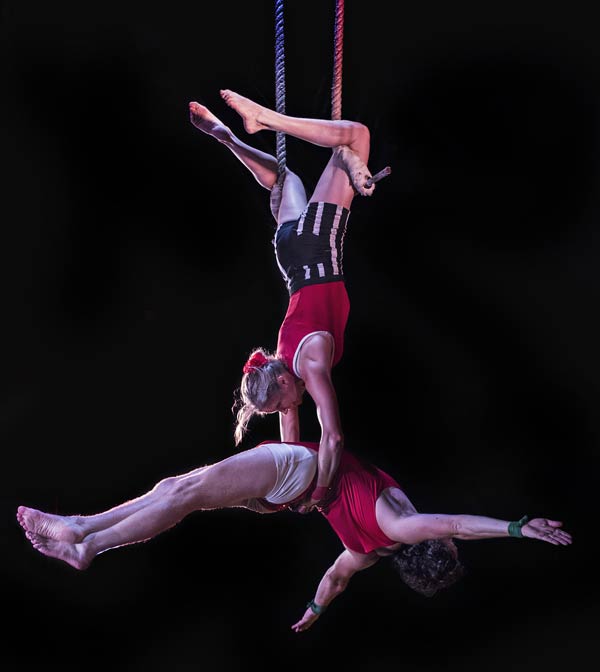 This show guarantees to turn circus on its head. How will Tumble Circus do that?
By not being the circus you expect. We are from Belfast, and if you can imagine what circus from Belfast might look like we are that. 20 years ago we wanted to run away with the circus because it seem like the only real outside community left, but there was no circus that suited us so we made our own. We made our own rules about what that circus should be, no animals, everyone regardless of gender or background is equal, uniquely we can't actually do all the tricks we try, we never take ourselves too seriously unless we are being funny and we only use music we like.
You're a founding member and have been performing with Tumble Circus for quite some time… What makes you stick around?
If we didn't make the work we make nobody would. We do epic. Our company has recreated Irish circus. Before us there was only touring traditional circus. Tumble Circus is a pioneering company, to be part of that is incredible.
What do you love about this show in particular?
It is firstly very funny. But what I love most is all the performers involved and the process of making it. We made a show about politics but being Irish and being from Belfast we didn't want to dwell on the heavy topics, rather we wanted to make fun of them. "To ridicule power, politics and violence is to rob it of the power it has over us"... This is a quote from Charlie Chaplain, this is what we wanted to do with the show and I think we do and it is super fun.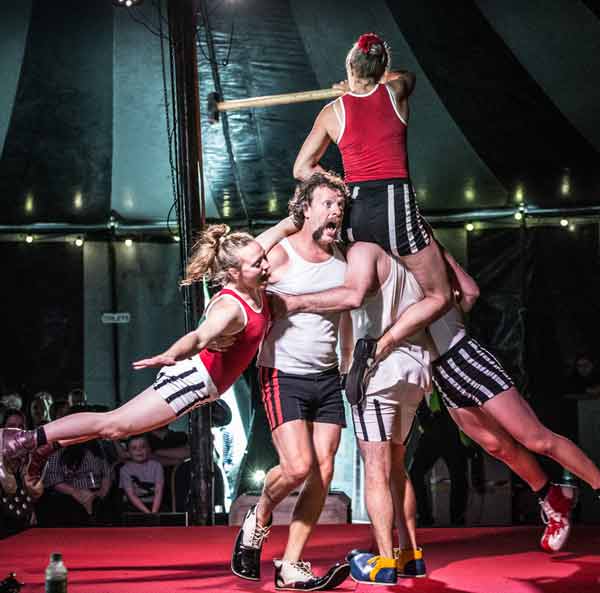 Why does it belong at Fringe World?
We are part of an international community of modern circus creators. We live on the margin of the art world, receiving little notice, reviews or support. Circus artists rarely become rich or famous and there is very little glamour and because of this it has hardly any appeal to the mainstream. In some ways circus is the perfect Fringe art form.
There's a bit of dark comedy in there as well as some death-defying acts. Why do you think people love seeing scary stunts and acrobatics?
People love to be in awe. To see the impossible and dream that whatever they think is impossible can be made possible. As a performer it is the ultimate rush, imagine the rush of being on stage in front of hundreds of people and now you are hanging from a trapeze 10 metres up tossing your partner around risking her and your life, imagine the intense focus and adrenaline rush and now imagine the response from the audiences and just to top it off you were making them laugh at the same time.
What has changed the most for you over the last 20 years of being a part of Tumble?
We got better. We started on the streets of Dublin doing juggling shows and now we are Ireland's premier touring circus company.
Any particularly exciting Tumble Circus memories? Bono from U2 has had some great words to say about you guys!
There was a gang of us in Belfast at a huge cultural event, we had been asked to take part so we dressed up as clown riot cops and attacked everyone the young, the old, the disabled, it was a lot of fun.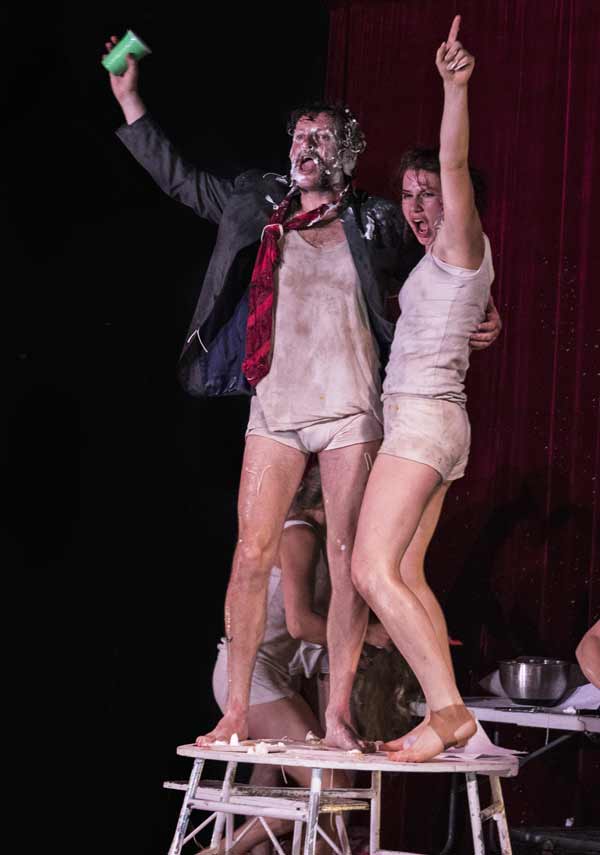 What are you most looking forward to about bringing 'Unsuitable' to Perth?
The food. I love all the great Asian food that is in Perth. And the beach of course…..
Sell the show in a sentence.
One hour of hammer-smashing revolutionary circus!
'Unsuitable' plays Big Top at The Pleasure Garden from 5-17 February.