'Trainspotting' theatre director Adam Spreadbury-Maher has a lust for live performance, injecting a jolt of adrenaline into the theatrical production of Irving Welsh's landscape-shifting novel on social class and heroin dependence.
Danny Boyle's 1996 incarnation of 'Trainspotting' starring Ewan McGregor is one of the most acclaimed films in the history of British cinema, with a sequel due this year.
Ewan's Mark Renton and his pals Sick Boy, Spud and Begbie first morphed from font into physical form on the stage before being immortalised on screen.
While Danny's film pervades popular consciousness, Adam explains how 'Trainspotting' (live) used the novel as the guiding light.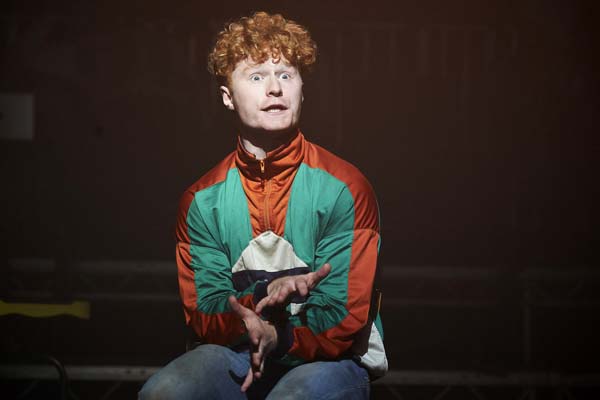 "It has been a completely separate and honest dramatic creation with a group of actors who have had their own processes and who have used only Irving Welsh's novel as the source material and all of us, without knowing it, have stayed away from the film, not because we don't think it's a fantastic piece but just because we wanted to make something that came from the original text. We've taken a couple of songs, iconic choices like 'Born Slippy' but the characters are incarnations from the book. It's a whole new generation of 'Trainspotting' performances for a whole new generation."
Adam believes that live theatre can delve into hidden reaches that film cannot, like a soiled hand navigating assorted faecal matter in a revolting Edinburgh public dunny.
"Danny Boyle's film is beautiful, and it does something with Irving's source text that theatre can't do but by the same token theatre can [also] do something with Irving's text that film can't do; it's live and it's an intimate act between the audience and the players. When Renton pulls out a stool from the toilet and flings it across the room, it's like a piece of chalk falling; you just don't know where it's going to go from one night to the next."
While this interaction with the audience from Mark may be pungent and rotten, it is akin to perfume compared to Sick Boy's verbal tirades.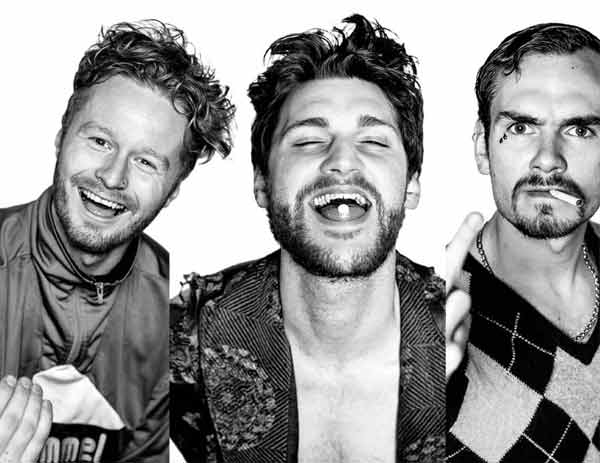 "The characters that the actors play almost have a resentment to the audience, and they play it on a knife edge really because there are scenes where Sick Boy does come up to the faces of the audience and, like, spits at them because he can't get a taxi... Because everyone's too lazy to walk 100 metres from one venue to another venue, because this Fringe festival has taken over his city and all he really wants to do is get a taxi to see his dealer.
"There is a sense of irony in that because they are actors themselves and they're in a show, but I think because of the way we present the piece in a non-traditional setting and that usually people are sitting on the floor and we don't use tickets. We use glow sticks and things like that, we're already breaking down those traditional barriers that separate art from people. The whole production itself sort of lives and breathes this socialist democracy. Don't even bother wearing something nice to the show because you're probably going to get splattered with something."
With many Australian communities – particularly in rural and impoverished regions – tightly within the grip of ice addiction, Adam says that 'Trainspotting''s message about the perils of drug dependence is as relevant now as it has ever been.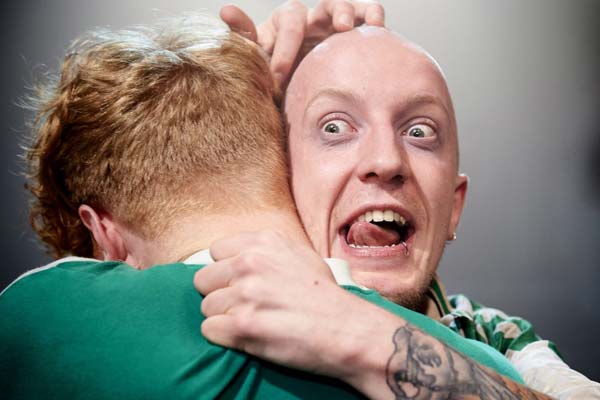 "Like all journeys of addiction, they don't begin bad; they always begin with a great party and everyone having a good time but they all end up in the same direction. The stage production has a very clear message about drugs in that you either recover or you die.
"It isn't just drug addiction that these guys are dealing with, there's also massive issues of co-dependency, people being in relationships they shouldn't be in, alcoholism, sex addiction, it's all running through it."
Tragedy is a familiar theme in Adam's work; he has an acclaimed and diverse directing reputation, most notably in the realm of opera. He believes his production of 'Trainspotting' is reminiscent of a work from the operatic canon.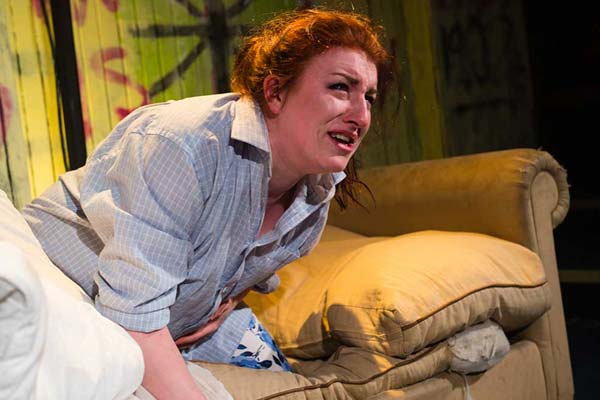 "This production of 'Trainspotting' is as all-encompassing of the senses as opera is; every element of the production has to be in-sync and in time with each other; the lighting design has to speak to the sound design, has to speak to the actors; it's almost as though all the elements of the theatre are making love to each other."
A ticket to 'Trainspotting' is a perfect way for audiences to forget themselves, just like drinking sangria in the park; the play will keep you hanging on, and you will be glad you spent it with Adam Spreadbury-Maher.
'Trainspotting' plays the Station Underground at Adelaide Fringe Festival from 17 February-19 March.