History is just a wheel; it spins upon its axis and the time of tyrants and wanton excess inevitably rolls around again.
Anya Anastasia's 'Torte e Mort', a macabre cabaret (or macabaret for short) revolving around French monarch Marie Antoinette reflects upon humanity's incapacity to curb destructive desire, as Anya explains. "Unfortunately [the show] is based on a character from 200 years ago and this idea of excess and the disconnect of leadership as well as personal excess, but it strikes me that these things are continually relevant. It was only a couple of weeks ago in the news with Susan Ley quitting as a minister because of all her indiscretions with how she was spending taxpayer money. It's horrendous to think that this stuff is coming out at the same time as the Centrelink scandal and you think wow, is Marie Antoinette living on in the government?"
Anya's show asks to what end is this perpetual lusting for material objects, when we all must die, leaving our earth bound possessions behind. While this is the second season of 'Torte e Mort' at the Adelaide Fringe, much has occurred in Anya's private life that has transformed her understanding of the content of the show.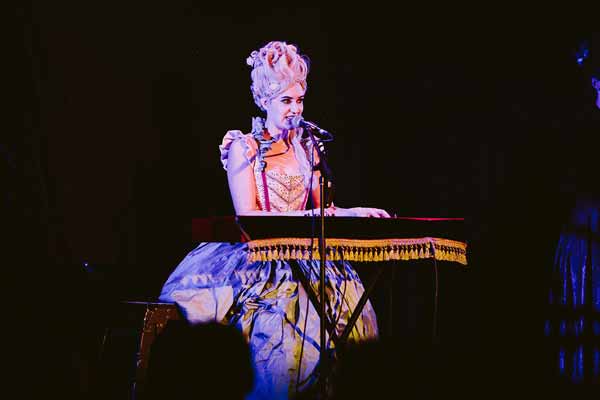 Image © Kate Pardey
"It's based on the idea that we're all going to die and working backwards from there, and that's going to be a little bit interesting this time as both Bec and I have experienced loss with a close family member recently. It's going to be interesting to see how we interact with that content in the show; whether it's cathartic or particularly potent."
For Anya, these recent experiences of loss struck her heavily while on stage last year.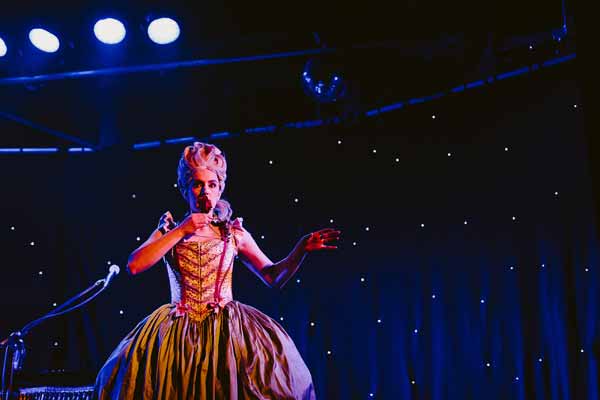 Image © Kate Pardey
"I had just done this show for a whole month in Edinburgh and then came back for a show in Melbourne, and on stage that at the National Theatre during the final song, something different clicked; I guess I had been musing on some different things and mortality and the realisation of having someone close to me who was dealing with that and spoken about their relationship with that show; I was almost unable to finish that last song on that stage in St Kilda because I was brought to tears with the sudden flood of realisations that happened while I was in that character; so the show continues to teach me stuff."
A cabaret show is a little like a cake; while you carefully weigh out the ingredients and mix them with care, the heat from the assembled audiences eventually causes the mixture to rise and harden until it is a saliva-inducing delicacy. Playing the Edinburgh Festival last year was like baking in the world's most uncompromising oven.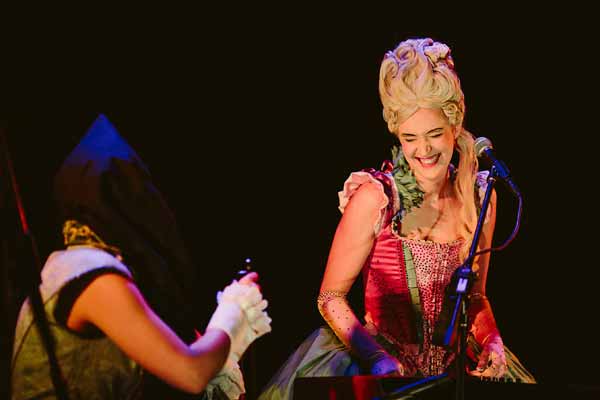 Image © Kate Pardey
"As amazing as it is working with my amazing directors, there is nothing quite like doing 30 shows in a row of the same show to really let it sink in and let those characters hit their stride. The audience is different from night to night in those environments, so you really get used to what the Spanish call 'duende' which is the spirit of the performance. It's different every night and it's up to me as a performer to channel whatever that energy or spirit is from night to night."
While 'Torte e Mort' has been tasty from the beginning, a year on, it shall be a deathly indulgence.
'Torte e Mort' plays The Black Forest at Royal Croquet Club from 16-26 February.