Card specialist magician Tony Roberts brings his spellbinding show to Perth and Adelaide.
The Aussie-born member of London's Magic Circle is known for creating original card magic illusions and being one of only a handful of magicians worldwide to master the insanely tricky riffle-shuffle.
"I've always been fascinated with cards and love exploring the limits of what can be done with a simple deck of cards," Tony says.
"The beauty of illusion is the ability to take adults back to that moment when they were children, opening a present from Santa on Christmas morning, the feeling of magic being real, and the joy of suspending disbelief."
Two lucky audience members at each show will have their seats 'upgraded' and will be invited to join Tony on stage to sit at his card table, witnessing every bit of his performance up close. But don't worry if you're not picked – all the action will be amplified to a big screen so all the important stuff can be seen from afar.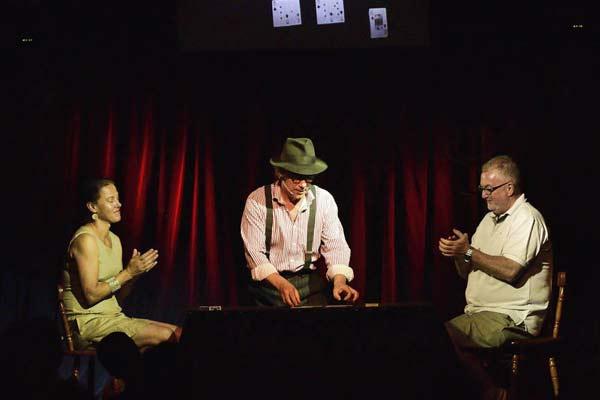 Image © Trentino
Tony's also talented in the field of stand-up so you're guaranteed to not only be blown away by his skill, but also be entertained with comedy.
"I love to tell a story and make people laugh with the cards, every trick is conceived to be a part of the writing, it's become a really interesting way to create new illusions and write jokes."
While in Perth and Adelaide, Tony will also present his award-winning family show 'I'm A Magician Get Me Out Of Here'.
'Tony Roberts: Card Magic' plays Big Top at Sunset Veranda (Fringe World Perth) from 17-18 January and Spiegel Zelt at The Garden Of Unearthly Delights (Adelaide Fringe) 24 February and 2,9 March.