Through the breakdown of a relationship, Static Drive Co explores the human cost of watching porn and its effects, in their new production 'Tissue'.
Originally staged at Blue Room in 2016, the play was written by Timothy Green and Samantha Maclean, and examines problematic attitudes towards pornography in a time when accessing it is as easy as clicking a button, or looking at your smartphone.
"What we're looking at is shame culture in Australia and what we internalise," Samantha, who is a Creative Producer and Theatre Maker for Static Drive, says.
"We're looking at porn and we're looking at relationships more importantly because it's not some big political piece, it's really about a relationship and we look at how what these two people don't talk about and don't admit to each other pulls them apart."
Samantha goes on to explain that 'Tissue' doesn't hold a stance against porn, but rather that it has become a source of secrecy and shame in Western culture.
"So we're not saying porn is this demon or an enemy, the production doesn't think that at all and we don't think that," she says.
"We think the problem is that people aren't taught how to talk about sex, people aren't taught to celebrate their sexuality and what they want, and instead of communicating they hide things away and that's when they become problematic.
"We think that there are so many parts of sexuality, sex and relationships that should be celebrated but it's when we say that you can't talk about them that things go ugly, get twisted and become problematic.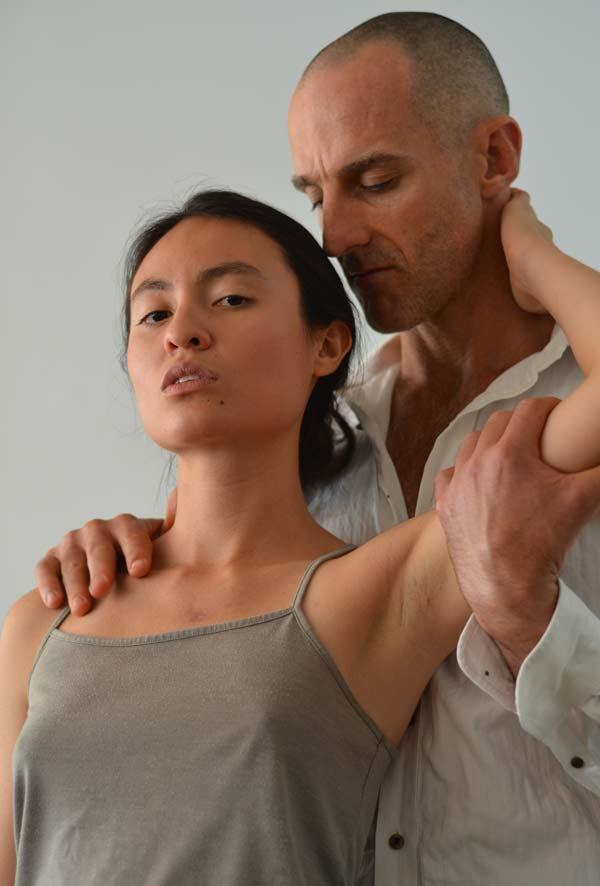 Image © Timothy Green
"We're not told that porn is a form of media… People see porn and because it's not framed as a piece of media it becomes a replacement for sex-ed and then these really problematic ideas of gender, sex, relationships, power and violence start happening and that's what we're getting at with the show, we're trying to say: we wish this wouldn't happen."
The narrative follows a couple, Alex – an avid consumer of porn, and Zoe – who begins sending Alex raunchy videos of herself in an effort to re-ignite his interest in her. They navigate a fraught path of sex, lies and camera phones that leads to a tense and climactic showdown between the two lovers.
"It's in a Greek chorus style," Samantha says. "So we have these three people on stage but they're telling us the story straight to the audience, going: 'there's a chef called Alex and he watches porn every day…', and then these chorus characters also become the people in their story and they switch between that."
Just as 'Tissue' doesn't set out to demonise porn, nor does it try to lay blame on one party or the other; each is responsible for the failures in their relationship, and this is the true point of the play.
"We're really invested in the fact that Zoe messes up as many times as he does," Samantha says. "Alex doesn't talk to her but she doesn't ask the right questions and she also keeps secrets. So we're looking at how the things that are wrong in the broader scale have affected both of them and how they both fail each other and themselves."
'Tissue' is on at Subiaco Arts Centre, 20-23 June.